Incorporating innovation that is both interactive and engaging has changed the dynamics of fashion retail. Today, introducing innovation in day-to-day operations is not just about enhancing business functions, it is about providing an incomparable shopping experience as well.
To reshape the concept of traditional retail, innovations across the industry – product, in-store and technology innovations – are growing in popularity. They have made fashion retail engagement all the more experiential, fascinating and personal and are often considered to be in the middle of a mixed reality spectrum; between the real world and the virtual world.
The concept of innovation is, however, yet to fully permeate the Indian retail system, with only a handful of fashion retailers in India being bold enough to adopt this dynamic solution to provide an enriching shopping experience to their shoppers. To get latest information about the innovations introduced by  fashion retailers visit 20th India Fashion Forum.
Here is the list of fashion retailers and the innovations introduced:
Lifestyle
With technological advancements, shopping experience has greatly evolved and
Lifestyle
, as a progressive retailer, has embraced many of these progressions to further enhance customer experience.
The fashion retailer, which is known for offering men's, women's and kids' apparel, footwear, handbags, fashion accessories, beauty products and much more, all under the same roof, has added features such as 'Self-Checkout Kiosk', 'Mobile POS', Fitting Room Assistance', etc., to augment its in-store experience.
Explaining the innovations that the brand has introduced for billing, Vasanth Kumar, Executive Director, Lifestyle says, "The Self-Checkout kiosk is a facility that allows customers to bill their merchandise and complete the payment transaction in a few simple steps on their own. The Mobile POS which we have introduced is for billing some of our products such as watches, fragrances or cosmetics."
"The other innovations that we have introduced include our Fitting Room Assistance program that has emerged from our insights into our customer shopping behaviour, allows for size retrieval with the help of technology. For our e-commerce business, we have introduced visual search and enabled voice-based search on our apps which has helped creating a more personalized and convenient shopping experience," he adds.
Innovation, today, is the tool that allows brands to ensure a frictionless journey from discovery to purchase for the customer. And Lifestyle is no far behind.
"We have introduced 'Click & Collect' – an Omnichannel initiative that allows customers to order online and collect merchandise from a Lifestyle store of their choice. Our in-store Endless- Aisle initiative helps a customer to find her missing size on our online channel," he further elaborates.
Several of initiatives that the brand has taken are technological solutions to real customer problems which they discovered through their interaction with customers as well as staff . Using this feedback, they have created simple yet impactful solutions leveraging technology. These have led to positive impact on their overall customer experience and helped increase engagement with the brand.
"We are continuously evolving our stores with new technologies. To fully enable our customers to enjoy these new introductions, it is important for our sales personnel to understand, communicate and comfortably operate all new innovations. Before implementing any new technology or introducing product innovation, our entire store team goes through an extensive knowledge session, which enables them to understand the product/technology being introduced," says Kumar.
Lifestyle regularly tracks consumer satisfaction through NPS (Net Promoter Score) in store, by the virtue of off ering, staff interactions, store ambience and consistently deliver an overall delightful shopping experience thereby winning customer trust and loyalty.
"We have also launched 'Lifestyle Edge', an exclusive program for our premium customers in Chennai and Pune and soon we will be expanding this to other cities," says Kumar.
Bestseller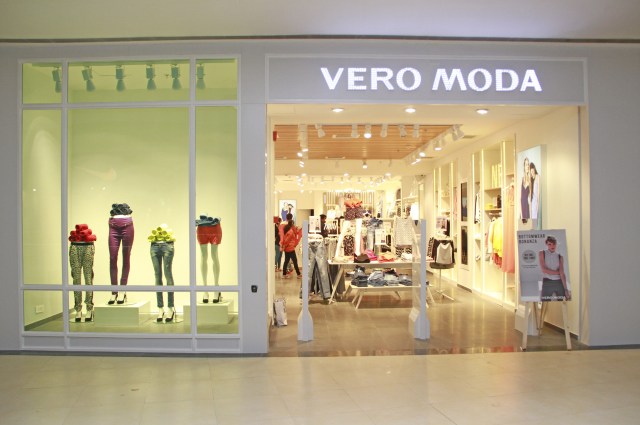 Adoption of technology concepts like AI, VR & AR for a more seamless retail experience have been the mainstay of Bestseller.
"One of our earliest implementations of AI-powered technology has been with Vero Moda, where we employed an AI-powered tool which interprets data collected across different digital platforms and aids in the prediction of trends. The trend prediction tool has greatly helped us in deciding various product based trends like colours, patterns, styles, etc. This has helped in narrowing consumer focused trends and thus tweak our product offering to include more products that are as per consumer preferences," says Ranjan Sharma, CIO, Bestseller India.
"We will be launching Smart Mirrors at Vero Moda stores. These mirrors will work as personal shopping assistants for the customer and create an interactive fitting experience for them. Based on the product that the customer is trying out, the smart mirror will assist the customer by sharing tips on what type of product features are suiting them, suggestions on colours and prints and even advice on what other products can be paired with the one they are trying out. This concept aims to enhance the overall offline shopping experience for a customer by creating a personalised fitting experience for them which should lead to more in-store conversions and purchases," he adds.
The brand is also in process of installing Virtual Reality Screens or Virtual Shopping Walls – which will enable consumers to browse through the entire product catalogue of the brand's collection. Even if a particular size or colour is not available at the store, the customer can still make a selection and the store staff can check and have the required product delivered to the customer from another store or even order it online for the consumer. Currently, the brand has full inventory visibility available across a few stores and aim to implement it across all their brands for a more hassle free in-store shopping experience.
fabindia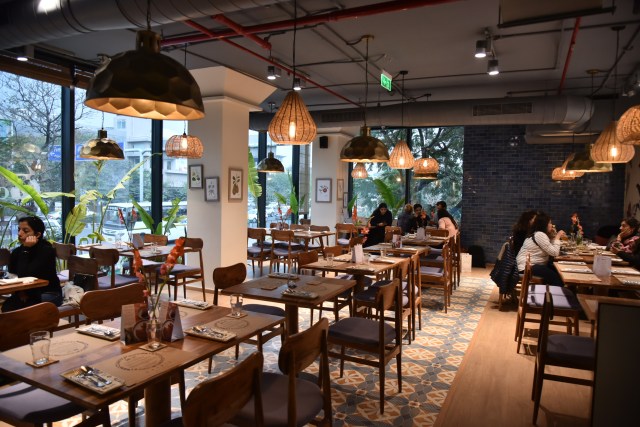 'fabindia Experience Centres' house a FabCafé and an Interior Design Studio, in addition to its signature offerings that includes daily wear and occasion wear for women, men and kids, accessories, home and lifestyle products, personal care and organic foods.
Speaking about fabCafé, Viney Singh, Managing Director, fabindia, says, "It primarily focuses on bringing a nutritious menu highlighting India's diverse cuisine with a wide array of dishes representing various parts of the country."
Extending the focus on health and well-being, the Experience Centre has a designated space for Organic India's wellness store.
The wellness centre allows customers to interact with trained consultants on various aspects of health, lifestyle and well-being, he said. The Interior Design Studio provides a range of services such as consultancy on layouts, mapping spaces, product customisation and colour scheme coordination, among other things.
Roadster Go
Myntra has launched a new store for Roadster – one of the most popular and leading outdoor lifestyle brands in the country. Called 'Roadster Go', the offline store is located at Vega City Mall in Bengaluru and inherits the legacy of brand Roadster's hi-tech fashion Omnichannel experience, which is the first of its kind in the country.
The first ever 'Roadster Go' store has been launched at Mantri Mall in Malleshwaram in 2018,introducing visitors to a slew of technological innovations to enhance customers shopping experience and bringing online and offline experiences under one roof. Spread across an area of 3,200 sq. ft., the store is the brand's biggest yet. As a 100 percent RFID (Radio-frequency identification) enabled store, shoppers can pick up their favourite products without any assistance, discover real time online prices and do a self checkout in 30 seconds, making it smarter, faster and seamless.
The RFID enabled digital screens at the store off er shoppers detailed information about a particular product when held up against it; shoppers discover all the product features on models wearing them (studio images) including fabric, washes, suitability to body type, color matching, availability of size and more. Customers buy all the products at real time online prices which they discover on the digital screen when they hold the product up against it. They also initiate a 30-second self-checkout by placing all the products in the RFID tray which captures product details and display the bill on the screen, which is paid using a debit/ credit card, upon confirmation, eliminating the need for scanning individual products or removing security tags from each garment.
Shoppers experience all these functions and more, requiring no intervention from staff at the outlet, unless requested for."Roadster has shown how fashion and technology, when integrated, create unique experiences that take offline shopping to a new level. As a pioneer in Omnichannel fashion, Myntra is committed to strengthening its offline presence through a franchise model and off er new experiences to engage customers and make shopping fast and seamless through technology," Amar Nagaram, Head, Myntra Jabong, says.
Roadster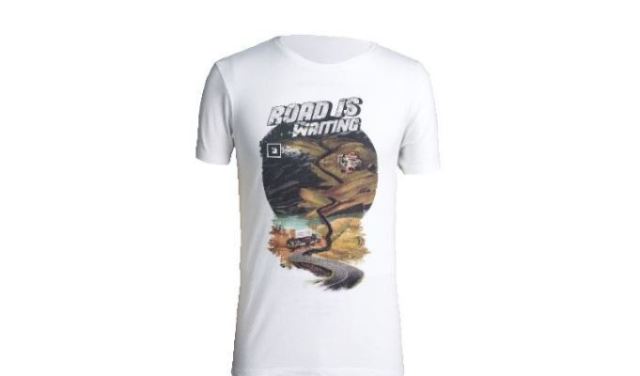 Roadster, one of India's leading casual outdoorsy lifestyle brands, has announced the launch of Augmented Reality Tees (AR Tees) or the talking tees. With this launch, Roadster marries fashion, design and technology, offering shoppers a set of t-shirts that brings their roadster visual to life. This new range has been developed in-house by Myntra's own Innovation Labs and is set to take the level of Innovation in fashion to the next level.
Although talking tees appear as normal graphic tees, it has in it, a readable AR code that the Myntra app can read and bring the graphic to life. Viewers get a taste of the concept through sounds and visuals of being on the road, with each graphic design bringing to life, the brand's philosophy of hitting the road and creating experiences through a simple shake of the phone, or by aiming the devise at the AR reader on the shirt.
From an experienced wanderer, to a soulful camper, the limited edition collectible is for everyone who loves their tech-grease, for those who love to stay in trend and certainly for all those who like to hit the road. The tees are 100 percent cotton, with 6 different AR stories to collect with each design and priced at Rs 999. The AR experience is only available on Android for now.
Girggit
With all kinds of innovation and technology already taking over the fashion industry, we almost forgot there is always something new coming this way. And now, we have been offered a range of colour changing t-shirts by a new entrant in the market, Girggit. Standing true to its name, Girggit (meaning, chameleon, in English) t-shirts change its design and colour in sunlight. The same t-shirt looks different in design and colour if worn indoors, and changes form when one steps out.
These men's t-shirts are made from super fine-combed cotton and are available in extra small, small, medium and large sizes on all the leading e-commerce portals.
Talking about the innovations involved in the making of these, Himanshu Thakur, Founder, Girggit says, "Based on solar active technology, colour-changing inks and dyes are engineered for application on Girggit t-shirts. Much like a fl ower that blooms in the sun's rays, the hidden colours found in Girggit's exclusive prints unfold into vibrant colour upon exposure to sunlight, then returning to their original state without sunlight."
Girggit is a part of Shree G. Pingaksh Finsol Pvt. Ltd., which always emphasises on creativity, commitment and accountability to make the brand transparent yet trendy. Priced affordably between Rs 699 – Rs 1,499, the brand stands for change in terms of both technology and innovations in the fashion industry. Thakur assured that Girggit will very soon apply this 'colour- changing technology' to other apparel categories as well.
Girggit has gained a lot of popularity and acceptance among its customers and retails through major e-commerce websites like Flipkart, Snapdeal, Limeroad, Paytm, Amazon and Shopclues.
Shoppers Stop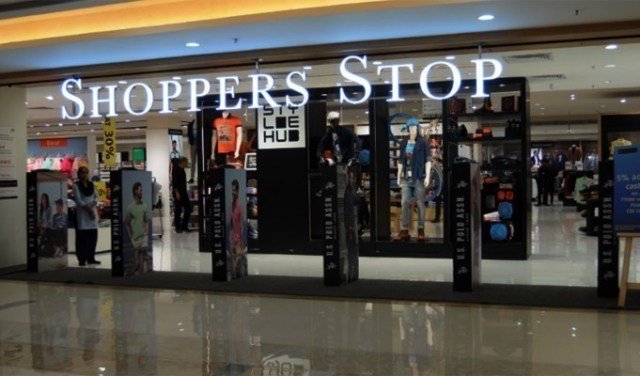 In India, Shoppers Stop installed Magic Mirrors at their Malad store in Mumbai in November 2015.
Helping them in this endeavour was Textronics with their AR based virtual dressing room solution – TryON. Known as Magic Mirror at Shoppers Stop, TryON is a virtual dressing room. It took Shoppers Stop approximately one month to roll out the Magic Mirror. The store at Malad was narrowed down upon keeping in mind its sheer size which happens to be one of their largest stores. In all, there are five Magic Mirrors installed at the store.
In terms of customer education, the retailer has ensured that the floor staff is trained well to respond to customer queries on how best the Magic Mirror can be used. Besides, there are well articulated instructions placed near the Magic Mirror to navigate customers. Moreover, the Magic Mirror itself is an interactive kiosk that provides step-by-step instructions on its usage. A routine check is carried out every day to ensure its smooth functioning.
Anil Shankar, VP - Solutions and Technology, Shoppers Stop Ltd., says, "The Magic Mirror is a huge opportunity in terms of digitizing the store and providing endless options for the customers to try virtually. In future, we plan to integrate the Magic Mirror with other store solutions to improve customer engagement, as well as further enhancing the experience. Customers would be able to 'try', click and share images to their social media accounts."
Wacoal
'Fit and comfort' of the product is considered to be the biggest USP of Wacoal. The brand has its own manufacturing units all over the world where it produces over 80 percent of their designs. It achieves high quality and high performance with the balanced mix of their own production units and research undertaken by Wacoal's Human Science Research Centre. This is their biggest strength that differentiates them from other brands. Instead of pursuing glamor, it pursues excellent supportability with unique materials and designs based on the research and development.
"We are all set to develop exclusive merchandise for the Indian market and plan to expand this in the coming years," says Tomoyasu Ito, Representative Director, President and Corporate Officer of Wacoal Corp.
"Apart from this, in Japan, we are in the process of placing 3D high-tech machines which will help women understand the exact sizes that they should buy. And if the experiment goes successful then we will be soon launching this technology in all our stores," he adds.
Sygnal
Broadcast Wearables Pvt Ltd., an AI based firm, is creating ripples across the globe with its blend of technology-infused fashion. It also is the parent holding of Sygnal, who has the distinction of producing the world's first programmable, touch-enabled t-shirt.
"We are an AI based wearables company on a mission to make everyday devices smart. We created the world's first programmable LED clothing line and haven't looked back ever since. We now specialise in the art, science, design and in-outs of integrating electronics with fashion. Our market offerings now range from smart fitness tracking t-shirts that tracks fitness levels without using any additional device, glow LED clothing line for women, kids, smart accessories and many more," says Sumil Shah, Co- Founder, Broadcast Wearables Pvt Ltd.
Samshék
Samshék embedded the role of technology in its brand from the very beginning, by introducing the system of taking measurements digitally to make the fashion experience more realistic and accurate. It effectively combined the two mediums (fashion and technology) on the same platform to deliver excellence, accuracy and timely deliveries.
It was one of the first fashion brand to introduce and execute successfully the technology of 3D body scanner in India. 3D body scanner is a technology (machine) which requires a person to stand straight wearing a bodysuit, while it can take up to 150 measurements within a span of 5 seconds. This technology helps in contributing an accurate measurement analysis which is less possible by human methods.
"This technology works through an application in which, the person has to stand in front of the machine wearing a tight fitted bodysuit, holding the rails and standing still. Once the machinery has detected the measurements, it itself reflects on the application with the consumer's detailed body measurements. The reason behind incorporating this technology was to get a detailed analysis of all the human measurements and eliminate the problems faced by manual processes. This process helps in giving accurate results to the consumer as well as the industry," states
"We enable customisation through our website as well as in store on touch screens. We tell individuals they can select from digital options and make changes in their garments accordingly. This includes modifying the necklines, sleeves, length of the garment, silhouette and even in some cases fabric. This process also eliminates the problem of in stock inventories since Samshék keeps all the inventories digitalised," she adds.
Very soon, the brand will also be launching the technology where customers can be virtually styled. A virtual stylist will analyse their body and give them the detailed outfits required for any occasion.