India's fashion retail industry is poised to cross €85 billion by the end of 2022. According to a Technopak study, the men's share of the fashion market is substantially higher than that of women, though the gap is reducing, and by 2022, both men's and women's share of the total fashion market is likely to be 39 percent each. The kids segment will account for nearly 22 percent of the total fashion market by 2022.
Figures aside, the Indian consumer is also spending more. Increased disposable income and working women are keeping the fashion retail industry in India on a high. With these factors in mind, it is safe to say that India offers great opportunities for new domestic brand launches as well as for international brands. This was evident in 2018, the year in which the Indian fashion retail industry welcomed a flurry of new domestic, celebrity-led and international brands into its fold.
We bring you a curated list of some of the top fashion brands that have debuted in India in the year 2018.
Usha Silai
Usha International, one of India's leading manufacturer of sewing machines, fans and home appliances, launched a curtain raiser of the sustainable fashion label
Usha Silai
in collaboration with IMG Reliance, through a
power
ful fashion forward initiative #ReimagineFashion.
The initiative aims to empower women in rural areas with skills and resources to create clothes and accessories that can be retailed in the urban fashion market. The proceeds generated from the sales of these garments under the Usha Silai label will go back to these rural women. This will not only create long-term opportunities for them but also give them an identity within their cultural and socio-economic realities.
PROWL
Tiger Shroff unveiled a new active lifestyle brand called PROWL. The brand is jointly created and owned by Tiger Shroff and Mojostar. This is the first brand launch, for Mojostar, which is creating a house of lifestyle brands with celebrities. For Tiger, this marks his entry into the active lifestyle business, a space he is known for.
PROWL is a brand targeting young consumers who lead a high activity lifestyle, and are constantly on the move. They regularly transition from one activity to another and want to look awesome while doing it. PROWL aims to provide functional yet highly stylish clothing and accessories to fit the target consumer's active lifestyles. The brand captures its purpose and proposition to consumers, in the tagline – 'READY to MOVE'.
Berluti Paris
Berluti Paris, a luxury shoe brand from Paris, has entered the Indian market in partnership with Bequest Group.
The boutique in DLF Emporio displays the complete lifestyle range of shoes, leather goods and ready-to-wear pieces amongst which are the emblematic Alessandro shoes, Un Jour or Deux Jour briefcases and Playtime sneakers.
Berluti was established in Paris in 1895 and has been built by four generations of shoemakers. In 2005 fine leather goods were introduced and a complete clothing collection followed in 2011.
Raymond Khadi - The Story Respun
Raymond has tied up with the KVIC board to sell khadi products through a newly introduced brand called Raymond Khadi – The Story Respun.
As khadi is a difficult fabric to work with, Raymond Khadi has applied techniques and processes to make it wearable and desirable – be it in the terms of look and feel of the fabric, prints that the brand has introduced or the cuts and the silhouettes that the brand has done.
Raymond Khadi has an expansive range of products like trousers, short kutras, long kurtas, bandhgalas, shirts and a lot more. The price range of the products ranges between Rs 3,000-14,000.
Apart from EBOs of Raymond, the brand is available at Raymond franchise outlets, MBOs and exclusive brand outlet of Raymond Khadi.
Power
Global footwear giant, Bata, riding on India's growing demand for footwear that supports a healthy and active lifestyle, has launched Power – its international sportwear brand in India. Launched in 1971, Power is the international sportswear brand from Bata. It is designed in Canada and sold all over the world. Style, Technology, Comfort and Durability are the key qualities found in every Power Athletic shoe. Runners, team players, fitness enthusiasts, recreational athletes and adventurers who demand technically advanced footwear with superior quality and value can put their trust in Power.
GoS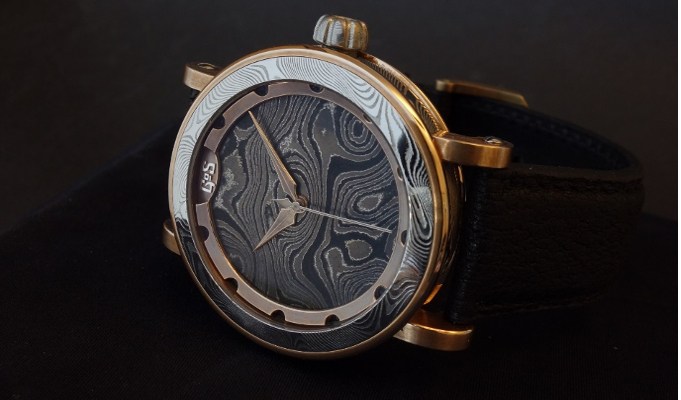 The iconic Swedish luxury watch brand, GoS, formed a strategic alliance with New Delhi based Excedo Luxuria, to retail GoS watches in India.
Under this exclusive agreement, Excedo Luxuria, the Ultra Luxury Brand Distributor & By Appointment Luxury Specialist has exclusive marketing and distribution rights for the GoS brand across the Indian sub-continent. This partnership establishes Excedo Luxuria as the exclusive retail store and online partner for GoS watches in India.
With more than 80 percent of the GoS production exported outside Europe, mainly to the United States, China & the Middle East, GoS noticed a growing interest from India. GoS began a search for a partner who understood the level of luxury GoS Watches offers and appointed Excedo Luxuria as their exclusive representative and consultant for GoS watches in India.
Surkhab
Shilpi Gupta Surkhab, a Dubai-based high-end womenswear label which exemplifies the love for heritage techniques and craftsmanship, was launched in India.
'Shilpi Gupta Surkhab' is Shilpi Gupta's poetic ode to the wondrous world of art and design, something that has always driven the creative instincts in her.
With its 'customisation trunks', the label addresses every fashion need of a woman who wants to make a chic turn and is much sought after for its bespoke tailoring services for limited edition couture.
Melissa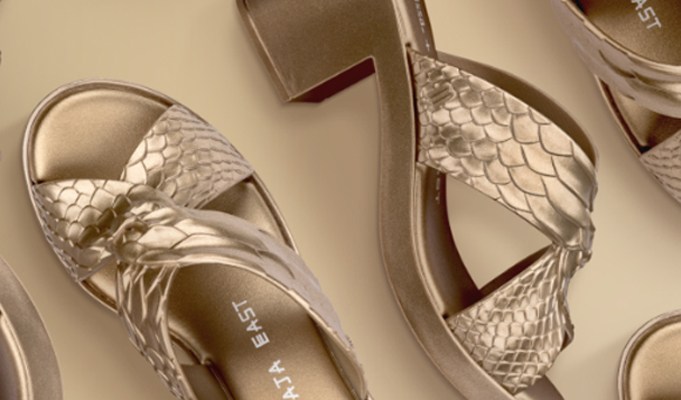 Brazilian brand Melissa, famed for its 'fashionable shoes', forayed into India with its first ever flagship store at the DLF Promenade Mall. The international brand has presence in over 96 countries including key fashion cities such as New York, London, and Hong Kong.
International design brand Vivienne Westwood, one of the champions of fashion sustainability, has been collaborating with the brand since 2008. The brand also collaborates with Karl Lagerfeld, Jean Paul Gaultier and many more.
Ted Baker
British menswear, womenswear and accessories brand Ted Baker forayed into India in partnership with Aditya Birla Fashion and Retail Limited.
All of Ted's store interiors are bespoke to their location, taking into account the surroundings and local culture. Starting with the rich jewel tones in traditional Indian dress, Ted has juxtaposed these with inspiration drawn from the Crown Jewels for a uniquely British twist. Created using traditional and locally-sourced Indian textiles and embellishment, this is thoroughly contemporary take on Ted's travels.
A diamond formation timber floor welcomes guests to the space, whilst the ornate ceiling features brushed and polished brass three-dimensional diamond shapes. Fitting rooms have intricate printed wallpaper and are upholstered in regal purple with opulent gold trims with wall-hanging jewel pendants. Props referencing the British monarchy are displayed in ornate frames throughout the store. Red oak timber-topped tables with gold stylized legs make for majestic feature furniture, while the remaining pieces draws inspiration from royal jewels, enhancing the magnificence of the store and creating a jewel-box backdrop for Ted's wonderful new collections.
Disrupt
TV's popular reality show Roadies' ex-contestant-turned-VJ-turned-actor, Rannvijay Singh who has constantly floored us with his fashion fix and style picks; stepped into fashion couture with his label, Disrupt – Defy Ordinary. The brand-new fashion label has been exclusively carved out keeping Rannvijay's fashion sense – free, wild-spirited and originality – in mind.
The clothing label aims to 'disrupt' the fashion industry with styles that stand out from the crowd, are relatable and dominate the streets. Especially catering to the misfits, go-getters and the independent-minded, Disrupt is a brand that combines utility, street style, and quality, especially for all the casual wear outfits.
Catering to both men and women, Disrupt offers shirts, graphic tees, hoodies, joggers, denims and more! A feel-good combination of vibrant colours, quirky styles, and techniques, Disrupt aptly channels the raw and rugged trademark of free-spirited style.
Just F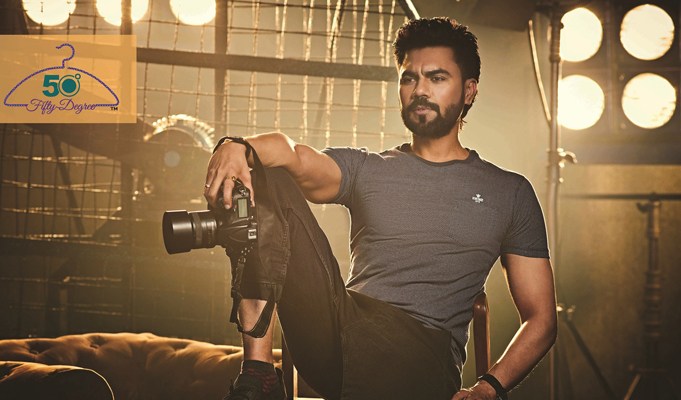 With an aim to bring the 'F' factor back into feminine fitness, Mojostar joined forces with leading Bollywood superstar Jacqueline Fernandez to launch Just F, a female-only fitness and fashion brand.
Just F is a move to redefine the female active-wear space in India. A combination of fresh design, functionaility for fitness and trendy fashion Just F's offerings are unabashedly feminine. The products have been developed to meet the specific requirements of the style-conscious, trendy, and free-spirited 20-something Indian women.
The brand has also paid great attention to detail in terms of construction and sizing, designing products which are better suited to the body type of Indian women. Crossover styling across the range helps women to fashionably achieve their fitness goals, while bringing the fun back into the mix.
Disney & Me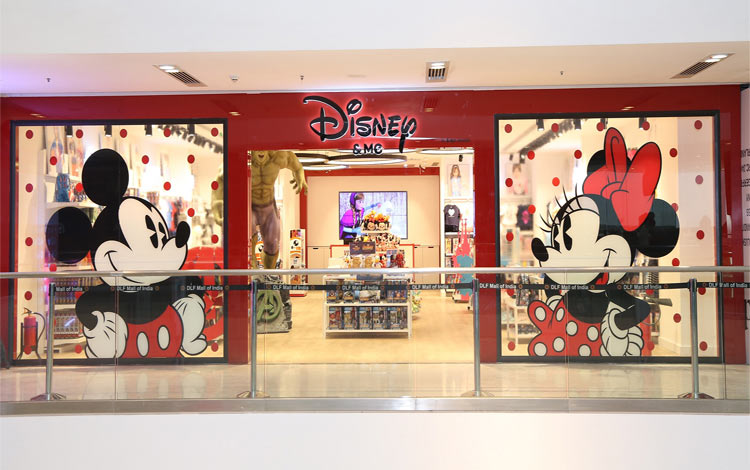 Disney & Me stores, catering to lovers of Disney, Marvel and Star Wars merchandise, have opened up in India courtesy DLF Brands.
The stores carry exclusive fashion lines and a global range of toys and novelty items for kids between 3-12 years.
The stores feature six uniquely designed, dedicated zones bringing to life the distinctive worlds of the popular franchises — Disney's Mickey Mouse & Minnie Mouse, Disney Princesses, 'Frozen', Marvel's Avengers, Spider-Man and Star Wars.
Miss & Chief
E-commerce major Flipkart has launched its in-house label for kids, Miss & Chief.
Aimed at kids in the age group of 2-10 years, the 'Miss & Chief' brand offers variety from a mix of sporty apparel, colourful designs to princess party dresses.
With the launch of Miss & Chief, the company is looking to address the needs of its youngest fashion consumers while at the same time offering great quality and value for money.
The brand also has a range of STEM toys ranging from remote controlled cars to musical and educational toys.
Arvind Ready-to-Wear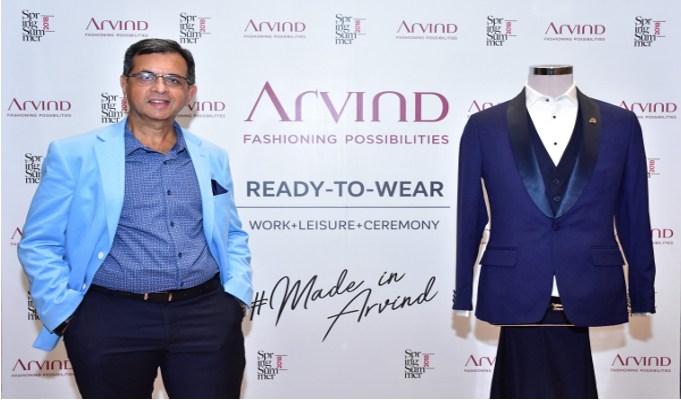 Arvind Limited introduced its private label 'Arvind Ready-to-Wear'. As a result of the brand's drive to constantly innovate and transform the fashion landscape, the ready-to-wear collection is crafted to address the need of the customer, who is looking to balance aesthetics and functionality.
Arvind Ready-to-Wear is an amalgamation of elevated essentials with global aesthetics and contemporary innovation. The collection offers a wide array of work-wear, leisure and ceremonial wear.
As a brand, 'Arvind Ready-to-Wear' provides advanced stretchables in the work wear category that extend to the leisure line as well. The brand makes available the best of ready to wear for men, through revolutionary four-dimensional tailoring in finely crafted blazers along with lightweight, wrinkle free and dressed up options in work wear across categories. The versatile collection for men features linen blazers and bundis that are sewn to perfection, contemporary and elevated chinos, trendy fabric prints and a range of textured, soft and linen-blend summer plaids, attributing to its multi-faceted heritage.
hummel
The inventors of the football stud, hummel, stepped into the Indian market. The brand has already been running a substantial part of its production from India.
Currently available in India on Jabong and Myntra, hummel is a Danish footwear and sportswear brand with deep roots in making shoes for football and handball players.
Unlike most brands, which first look at China and then consider moving into India, hummel has decided to go the other way around. The brand has forayed in the e-commerce space in India to test waters.
Ancestry
Future Style Lab, the design studio arm of Kishore Biyani's Future Group launched the first store of its contemporary Indian lifestyle brand, Ancestry, at Ambience Mall, Gurugram.
At Ancestry, Indian lifestyle and clothes are re-imagined based on key international trends. Indian textile details are revisited and refreshed. The collection comprises of exquisite Indo-western outfits for both men and women. It is an amalgamation of the Indian heritage with a modern twist, using sustainable materials and ease cotton. Along with its clothing line, the brand focuses on organic, ethical, and handcrafted beauty and home décor products. The price range of the collection ranges from Rs 3,000-7,000.
Ancestry targets men and women who are self-assured, professionally competent and curious to discover. They represent the evolving face of contemporary India but are innately Indian and driven by their cultural capital to appreciate design and aesthetics.
Ylati
Italy-based sneaker brand Ylati has made its entry in the Indian market and Luca Martino, the founder of the company, feels that the 'promising country' has lot of potential for international brands like this one.
The brand has been brought to India by Superkicks. Ylati offers luxury sneakers at affordable rates starting from Rs 13,000.
Fifty Degree
Fifty Degree gives classic yet versatile staple that could take customers from street wear to lounging at home, to even the most high-powered board room meeting. The brand is categorized into 4 styles: Formals, Basics, Sports and Casuals (T-shirts and Polos).
The brand has an array of basic solid t-shirts that are crafted to help patrons go effortlessly from day to night without compromising on their style.
Antony Morato
Contemporary Italian fashion brand Antony Morato in partnership with Iconic Fashion marked its foray to India by setting up their first distinctive store at Palladium, Mumbai.
Vibrant and contemporary, the brand's target is a new generation of fashion-conscious consumers who express their own identity through clothing. The collection is designed to meet the needs of the New Man all through the day. The innovative outfits are the perfect solution for men who are constantly looking for a modern and distinctive style.
Meccaniche Veneziane
The Italian luxury watch brand Meccaniche Veneziane has forayed into the Indian market through an exclusive marketing and distribution partnership with Excedo Luxuria.
Meccaniche Veneziane offers high-precision mechanical watches with Swiss movements that are designed and manufactured in Italy with the utmost attention to detail by skilled craftsmen. In the Indian market, the brand introduced its complete range which consists of the series: Nereide, Redentore and Arsenale models.
Positioned as an affordable luxury brand, Meccaniche Veneziane timepieces are retailed in India between Rs 45,000 and Rs 75,000.
Heel & Buckle London
After successfully housing both casual and formal footwear from some of the most revered international brands, Berleigh extended their gamut of operations into manufacturing with the launch of their first line of men's footwear, Heel & Buckle London.
Conceptualized and designed by the team at Berleigh, the signature label exudes sartorial elegance, coupled with superlative quality, contemporary styles, sleek design elements and unparalleled comfort.
Catering to the quintessentially stylish man of today who is, personality and trend conscious, Heel & Buckle London boasts of timeless classic additions that are a must feature in every gentleman's wardrobe. Marrying superior craftsmanship with comfort fit, it assures to evoke a sense of savoir faire.
BYOGI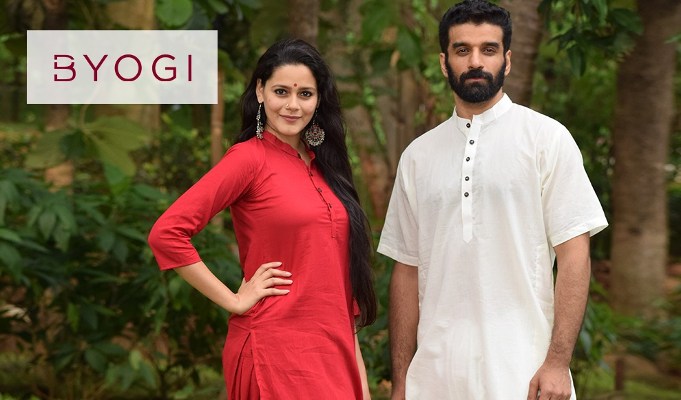 Sri Sri Tattva, a leading brand in the space of health and wellness, has launched its new lifestyle brand BYOGI. BYOGI offers a range of ethnic wear, yoga wear and accessories for men, women and children. The brand endeavours to bring a line of quality clothing at very attractive price points.
"For Sri Sri Tattva, working on BYOGI is something that has been close to the heart. Our presence in the space compliments our goal to bring high quality products in the space of health, wellness and lifestyle. We have always been passionate about values of our ancient culture be it through the benefits of the science of Ayurveda, promoting Yoga and Meditation and even traditional art and design. Making the best available to as many consumers as possible will now also reflect in our offerings through BYOGI," said Tej Katpitia, CEO, Sri Sri Tattva.
Cape & Cloth
Vajor, the women's fashion and lifestyle brand known for its free-spirited outlook, introduced a new brand 'Cape & Cloth' for working women.
The product range comprises of pocket dresses, clean cut jumpsuits, effortless tops, versatile shirts, relaxed blazers and trousers that are made of minimal elements but, with elegance.
The brand embodies the philosophy of 'less is more'. Accompanying the easy to wear clothing are stunning shoes that can survive the busiest days and bags that can hold the world in the most organized fashion.
The entire collection, which is priced between Rs 799 to Rs 2,999.
American Eagle Outfitters
Aditya Birla Fashion and Retail launched the international mid-to-premium deminwear brand, American Eagle Outfitters, in the country.
The brand is tragetted at customers aged between 15 and 27 years and this is a very big market size. The brand plans to open 25-30 stores in next three years.
Love Moschino
Samar Lifestyle Pvt Ltd has expanded its portfolio in India and forayed into luxury retail with the launch of iconic Italian luxury fashion brand, Love Moschino.
The store showcases handbags, accessories, shoes for women. And footwear will be introduced very soon!
Talking on the brand expansion plans Mouli Venkataraman, COO, Samar Lifestyle – Love Moschino said, "We will be adding footwear to our range which will add more glamour to the brand in India. Nevertheless we are soon going to open one more outlet in Ambeince Mall, Gurgaon. We will concentrate our strategies in opening exclusive store to built the brand in India."
D:FY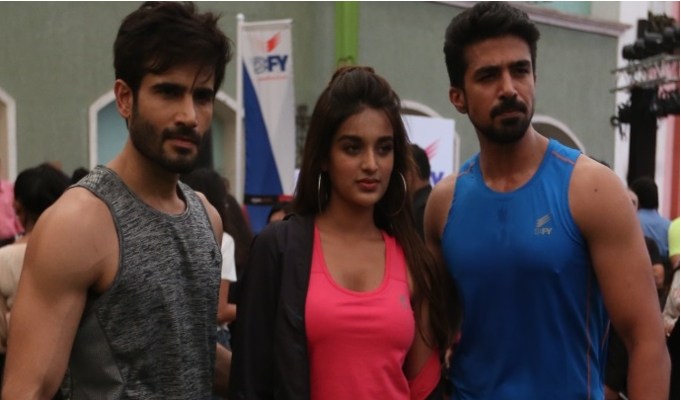 D:FY is a new Indian sportswear brand which has recently launched its flagship store in the Phoenix Market City Kurla mall spanning over 4,000 sq. ft. This store houses a complete range of brand's shoes, apparel and accessories. Additionally, the brand will be available exclusively online only on Amazon Fashion to ensure a pan India presence.
The brand's key aims are to make great sports gear accessible with great technology and breath-taking looks. The brand announced India's defying cricket all-rounder Hardik Pandya along with upcoming Bollywood actress Nidhhi Agerwal as its brand ambassadors. D:FY is also privileged to have the support of India's bowling legend Anil Kumble since inception as its mentor.
Sztori
Myntra launched Sztori, its in-house plus size apparel brand, especially designed to suit a larger range of body shapes and sizes. It is essentially a designer wear in the plus size category, offering consumers, the perfect fit and multiple style options at affordable rates. The apparel is made to suit plus size body types rather than prove to be a mere extension in size on existing profiles, thus breaking the existing age-old norm in the Indian market.
Post identifying a white space opportunity in the segment, Myntra set out to design and develop merchandise under a new brand to cater to the category and make wearers look fashionable with multiple style options at affordable prices, opening new avenues in the industry.
The brand offers a range of products for men and women, including, Tees, denims, tops, dresses and more in L to XXXXL (Large to 4 times Large) sizes. Shoppers can choose from over 225 styles and designs at prices ranging from Rs 799-1,999.
House of Pataudi
Myntra launched 'House of Pataudi', in association with Saif Ali Khan. The ethnic wear brand is inspired from the sophistication and the rich heritage of the Pataudis and reflects a strong sense of culture and tradition.
'House of Pataudi' is co-owned by Myntra, Exceed Entertainment and Saif Ali Khan and exemplifies the latter's classic and contemporary style and taste.
It is a lifestyle brand for men and women that delivers fine taste and refinement to the discerning and the fashion conscious. Each piece not only exudes style, but also narrates the rich story and history of the Pataudi heritage. The collection comprises traditional Indian wear, conceptualized in the form of Rozana, every day wear with a contemporary ethnic touch, Jashn, festive finery with a regal charm, Riwayat, bespoke splendour for the classic Indian wedding and a Special Edition, comprising collections inspired by the Pataudi trousseau.
The range includes kurtas, sherwanis and Nehru jackets for men and kurta sets, lehengas and dresses for women. Products from House of Pataudi will be available exclusively on Myntra and Jabong from October 25, across a price range of Rs 1,500-15,000 for men and Rs 2,000-20,000 for women.
Niza
Myntra launched contemporary, Spanish fashion brand Niza, in India. Niza is known internationally for its elaborate, original and sophisticated designs.
The launch of Niza marks Myntra's expansion of its international fashion brand portfolio. In India, the brand offers classic western wear apparel, adding just a slight desi flare to make it perfect for the modern Indian woman.
Carpisa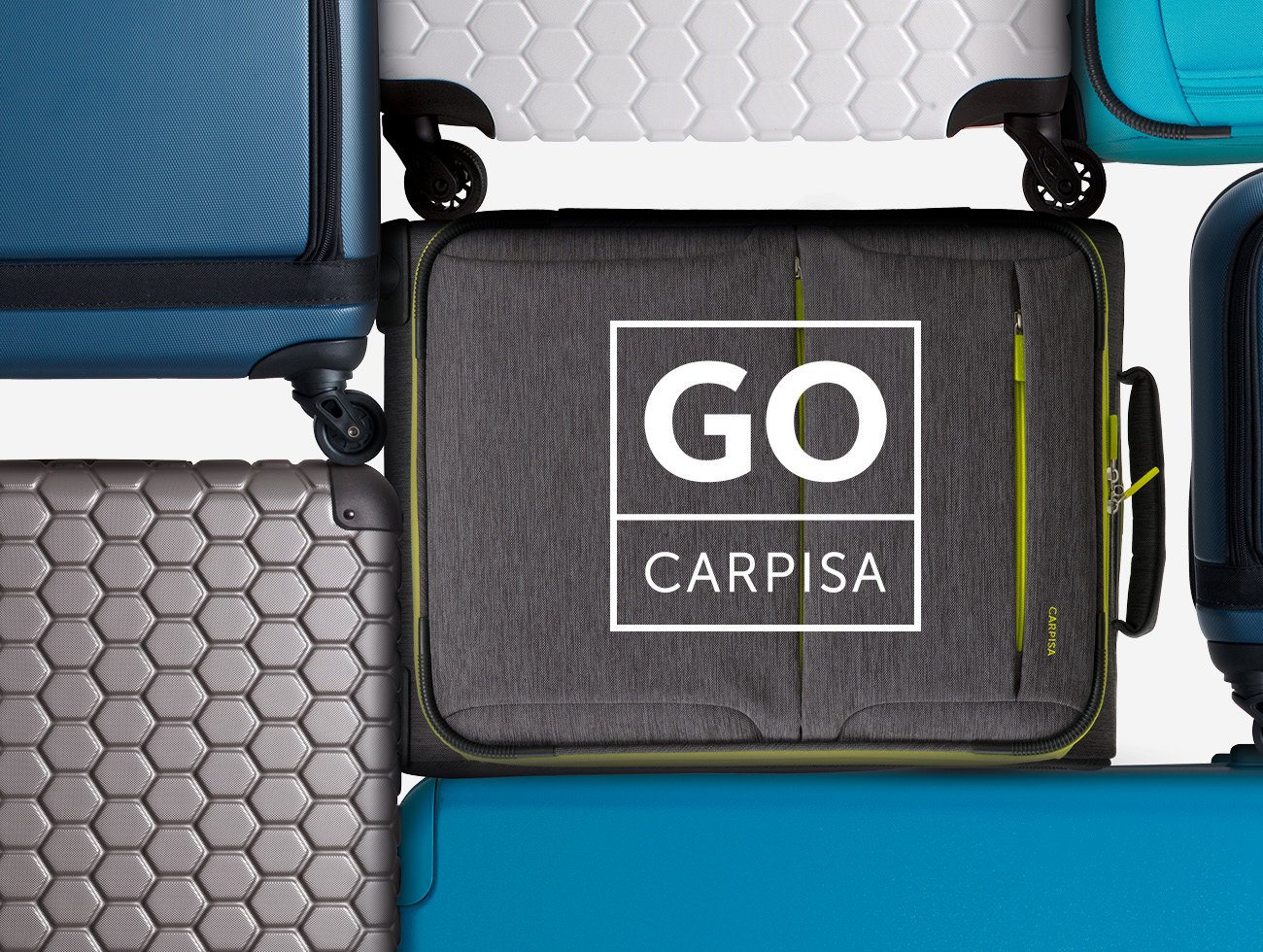 Myntra introduced Carpisa, the Italian brand known for its fine collection of handbags, suitcases, wallets and accessories, exclusively on its platform. The brand is being introduced to shoppers in India for the first time exclusively on Myntra, through a range of handbags, crafted for the modern and fashion-conscious women.
The brand is known for its designs, quality of products and above all, represents Italian culture and lifestyle.
Catering to the affordable luxury segment, products from Carpisa are available at an average price of Rs 3,600, targeting women in the age group of 25-40 years from Sec A and Sec A+ categories in metros and Tier 1 cities.
Paridhan
Baba Ramdev-led Patanjali Ayurved forayed into the fast-growing branded apparel segment through its brand 'Paridhan'.
The Haridwar-based firm plans to open around 100 outlets of Paridhan by the end of this fiscal and have a network of around 500 stores by March 2020, mostly on franchise model.
It has introduced three brands — Livfit, Aastha and Sanskar– targeting customers across all age groups. While Sanskar is a range of menswear, Aastha is a women's brand and Livfit has a range of sportswear and Yoga dresses.
*The list is in ascending order of launch dates