Design has a higher purpose that goes well beyond creating something that is pretty to look at. When it comes to shopping centres, for example, design is about adapting the environment to their core audiences' functional, emotional, psychological, and social needs. For many developers, building a shopping mall is once in a lifetime thing. It requires huge investment, time, hard work and patience; besides shopping malls don't bring profits all at once.
There is no assurance that every mall built will be a success. Even successful malls can degrade and fall in the list of empty and non-existing malls. India has a record number of malls which are being opened, but at the same time, there are only a very few who are able to sustain the deceitful path of retail. Many of these malls are either closing or dying at a fast pace. One of the primary reasons for the decline of the mall is improper design and planning. The design and planning of a mall is the foundation of the structure, and it is one of the single most important contributing factors to success.
A mall's design has to be custom made to suit specific retail needs. The developer has to have a clear thought process and vision of what he wishes to make and for whom. A mall has to be planned, designed and built like a mall from start to end. Any ambiguity in the mind of the developer or absence of clarity would spell disaster. One should not refrain from taking professional help in this context and as result so many malls in India are being constructed by the foreign architects and the companies.
Jeremy Salmon, Chairman Asia-Pacific Board, Broadway Malyan says, "The core purpose of design for me is differentiation. You give consumers a differentiated experience, a chance of doing and seeing things they haven't done or seen before."
Brijesh Kanabar, MD,
Lewis and Hickey
says, "There are basic principles of mall designing which we need to take care of in terms of planning, façade, how the composition of the shops is internally. Some of the touchpoints when the customers enters the mall, how they feel, we have to tell them the whole experience of the retail once they enter the mall."
Shilpi Kapoor, Consultant Architect L&T (Elante Mall) and formerly with Michael Aukett and Haffez Contractor, adds, "We have to be futuristic in terms of technology and should plan the mall accordingly; quality initiatives should be taken care of. Everyone in the retail industry must be open and with open hands they should incorporate designs."
"When a consumer enters a mall, the first thing they want is the 'wow' factor. If that factor is missing, the consumer loses the interest to shop or spend time inside the mall. A dead and non happening mall will not attract the visitors. Design in a mall is a more of a functionality structure which is supposed to be taken care of. Today there is a demand of live and active mall, if that is missing, it doesn't turn out to be a good experience for them," says Payal Makwana, Director, SDKP Design Technologies Pvt. Ltd.
Factors to Keep in Mind While Designing
Despite all of these variations, there are a few constants that will never change, and which contribute to a successful mall design, they are location, access, visibility, good parking, a good tenant mix and sustainability. These factors together contribute to the mall being successful for the developers, traders and consumer. It has been said that the more time a person spends in the shopping mall, the more she or he spends. So the idea is to bring people in the mall not only for the shopping experience but for the experience of food and entertainment that will keep them there.
Location: The location of mall is critical in context to the overall city/town development for the success of the centre. Sometimes, cities and metros are not planned, just areas that have expanded and morphed into cities and towns over a period of 50 years or so. In these cases, town centers are crowded, the development is unorganised, making it impossible to map upcoming retail centres. Before a mall is developed, a local body should identify future locations of these developments which are sustainable and have little or no overlap of catchments. The other factor is the high cost of land, which forces most retail developments to be multi-level, with the parking on basement or upper decks, which adds to the capital cost. There is a need to adapt to multi-level designs, which are made easier by the popularity of the cinemas and large food courts that not only provide the bulk for the upper levels, but also act as a magnet to draw customers to the upper levels.
Access &Visibility: This aspect gets covered in the location itself. The mall needs to be in an easy to access area to attract footfalls. This requires careful demographic research of the catchment area and the intended target audience.
Parking: There lies a challenge of sorts in convincing few developers of the need for well-designed parking areas, with good ingress and egress and circulation. Automated parking areas are a definite no-go for retail centres. Customers need the convenience of easy parking to contribute to the whole feeling of a satisfying shopping trip.
Good Tenant Mix: A good tenant mix is the key to delivering a complete customer experience. Ensuring that the mall caters to all age groups and diverse interests will help in increasing the footfalls as well as increasing spends per person. Apart from the anchor stores a mall must try to include major fashion brands, cosmetic brands, food brands and entertainment in its portfolio.
Sustainability: Energy efficiency is a major factor and with the kind of technology available in terms of lighting, air conditioning and ventilation can have a positive effect on running costs. Hopefully this kind of education will be passed on to tenants to include such considerations in their premises, as well as in the common areas.
Interiors: Shopping malls, by their nature, are internalised, and it is important to give attention to the overall look and feel of the public spaces. Shop fronts should be maximised to give greater visibility to the merchandise, mall finishes need to be chosen for low maintenance, but hard-wearing and attractive. Tenant signage needs to be controlled and designed to specific criteria. Lighting also plays a big role in setting the ambience of the mall, and consideration should be given to introduce natural light, bearing in mind the need to control heat gain.
In the current times, when not only are people price sensitive but also time-conscious, it is imperative that places are designed keeping these two parameters in minds. A mall needs to address multi-functional aspect of people's lives. The trend today is toward mixed-use developments, where retail centers share a site with a different asset class, such as apartments, offices or hotels.
Here's look at the design and architects of some of the best malls across India.
Quest Mall, Kolkata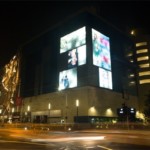 Quest Mall is not only an eco-friendly mall but also a green mall with a platinum rating. This means it has everything required to stay ahead of other malls in the region. While the design was a constraint to start with, the mall management worked with it to get the best out of it. The design is unique and includes elements like lighting at all the counters. The counters themselves are symmetrical. There is also a seating plan over glass floors along with an open area which is at the roof of the mall.
Sanjeev Mehra, VP, Quest Properties India Limited, highlights the fundamental points to create a world class mall. They are: - Remember you are building a mall not a mausoleum i.e. You want people to come again and again, so build it right the first time. You can always keep tweaking it from time to time. - Get subject matter experts. The right architects with the right designers with right MEP are critical. - Know who you are building the mall for. Do not go for something which you saw in America and expect it to work in India. Each community is very different and behaves very differently, therefore socio-economic factors and bonds between people often define community spaces and behaviour of how the money should be spent. - The size of the mall and its location are critical and defining factors as future plans and strategies are based on these.
The designing and architecture of Quest Mall was done by RTKL (London). The graphic concept was developed by ID 8 Environmental, also they had Bliss Fasman Inc. as Lighting Concept Consultants, Sqft Consulting as Retail Consultants, Agarwal & Agarwal as Project Architect, Cushman & Wakefield as project management Consultant, GFK Mode as Consumer Research Consultant, SPA Consultants as Structural Engineer and Entask as Service Consultants. The mall was constructed by L&T.
The Great India Place and Gardens Galleria, Noida
TGIP was designed as an inward-looking mall with a very successful racetrack design. Typically, a racetrack design comprises of various atrium spaces linked to a concourse allowing the customers to explore the mall at their own leisure. The atrium spaces are sprinkled with vertical transportation courts, lounge and seating spaces and kiosks. In 2008, TGIP won the award for Best Designed Shopping Mall in Delhi-NCR at India Shopping Centre Awards. Talking about the eco-friendly structure, the mall has used eco- friendly LED lighting and fi ttings to save water loss. The concept of The Great India Place was developed by Bose Intl. USA. The interiors were developed by Callison USA with Atul Deopujari, being the developer's architect and design head.
Gardens Galleria was designed with a unique concept of an indoor-outdoor mall. The mall comprises a linear track complete with sky-lit concourse and atrium spaces. As the name suggests, large palm trees, fountain features and other greenery in and around the mall add to the concept of the mall around a garden. The outdoor courtyard looks jaw-dropping stunning during dusk. The terraced facade looks lively with all the outdoor dining spaces overlooking the landscaped courtyard making the terraced restaurants perfect for an outdoor dining. The mall was developed by Callison, USA.
"The designing of a shopping mall is a complicated affair. This starts with conceptualizing the mall to the construction of the development, operations and further the entire life of the mall. There are various stakeholders like developers, retailers, anchors, mini-anchors, entertainment operators etc. Unlike other developments, a mall evolves over a period of time. The most important factor in designing a world-class mall is to engage the right consultancy groups, an experienced team leader to lead the design process, a great concept that should allow the customers to explore and enjoy the mall. There has to be a well thought of retail, F&B and entertainment mix with an ease of ingress and egress and parking space etc," says Mahim Singh, Mall Head, The Great India Place and Gardens Galleria.
Select Citywalk, Delhi
Select CityWalk was the first comprehensive shopping centre to open in South Delhi. The mall is built on a totally eco-friendly concept. The building is equipped with IBMS and EnMS that ensures optimal utilisation of energy. Efficient HVAC systems are installed to maintain indoor air quality. The mall follows a zero-discharge policy with waste water recycling and recycling by OWC into manure. Solar energy is used for solar lights in open area and solar water heating system through solar panel to tap on renewable energy converting to hot water system for F&B brand outlets. It also helps in reducing green-house gas emissions by using CFC free refrigerant gases.
"The design and architecture of a shopping centre is the foundation and backbone of the complete assembly and structure. A mall should be designed specifically to cater to specific retail needs. It should not just count on retail brands as anchors to drive footfalls. Shopping centres need to pay attention to offering holistic experiences including F&B, events, performances etc. along with shopping experiences. The malls should be able to use technology in a way that bridges the digital divide," says Yogeshwar Sharma, Executive Director and CEO, Select Infrastructure Private Ltd.
The conceptualisation and designing of the mall was done by DP Architects (Singapore), while TCS Architect was the national architect of Select CityWalk.
Korum Mall, Thane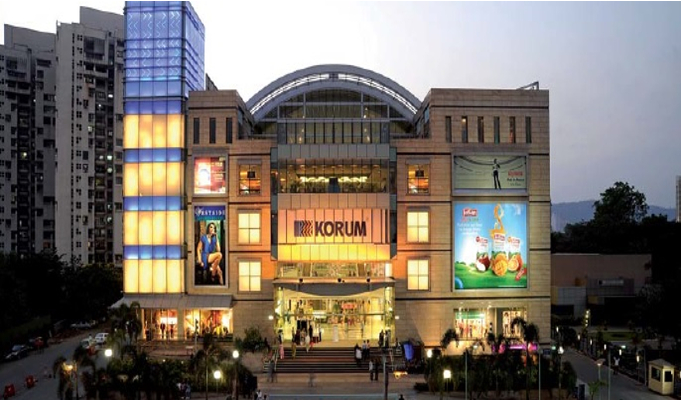 Korum was launched in the second half of 2009 and was the first mall in the Thane region to provide a modern retail experience to the catchment area. Architects Sudhakar Thakur Desai (Los Angeles) and Khursheed Wazeer (Mumbai) along with interior design company RSA+R204 (Los Angeles) and lighting design company AWA Lighting Designer designed the mall.
The mall has been designed keeping in to consideration the following factors:
- Customer convenience in moving around the mall and also ease in locating stores present on various levels due to planned zoning - Smooth entry and exit experience to and from the premises - Roofing of the mall is designed with transparent glass to allow natural sunlight thereby reducing the consumption of electricity - The mall has recently installed solar panels and garbage recycling plants along with a sewage treatment plant to recycle resources and go eco-friendly
"Convenience, experience – which is visually appealing and awe inspiring – the presence of world class brands and cuisines, a good retail mix with planned zoning, world class customer services, architectural layout which makes the whole visit a conducive transition from one level to other including smooth entry and exit, presence of avenues other than shopping like huge recreation centers and attractions for kids and families alike are all important for a mall to succeed," says Paresh Mishra, Mall Retail Head, Korum Mall.
Infiniti Mall, Mumbai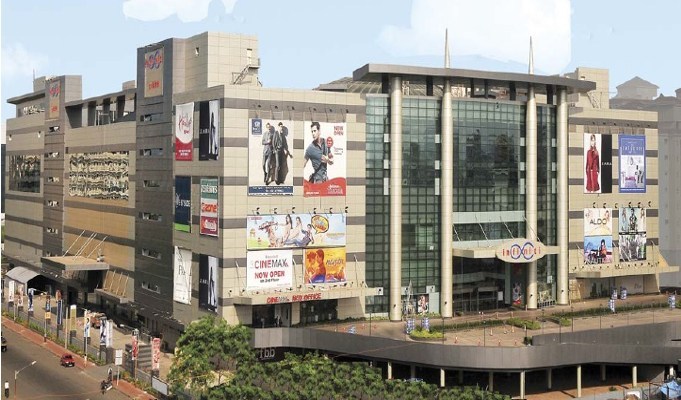 Infiniti Malls are designed by K. Raheja Constructions. "The architect brief was to design a mall which is easy to navigate, have wider corridors, maximum visibility to all stores from all atriums and to have more clutter-free and spacious environment for our patrons. We are mindful of the inner-city environment and have built our malls in a way where our tenants are provided with optimal conditions. This creates more variety and makes the centre more interesting for our guests," says Mukesh Kumar, CEO, Infiniti Mall.
"While our mall design is quite modernised, we are very watchful about our customers feel good moment so that their stay turns into an experience that goes beyond mere shopping. Our goal is to help the guests find the individual stores as quickly as possible as well as allow them to dawdle long as possible in the shopping centers. We have developed our customer service concept for this, which takes its cue from the quality parameters of the hospitality sector and to be more precise the service level of leisure hotels. Our podium areas with comfortable seating and host of events, food courts offering a variety of restaurants and beautifully designed seating options within it, bright lighting to adapt the respective natural light and the color scheme of the entire mall also play an important role," he adds.
LuLu Mall, Kochi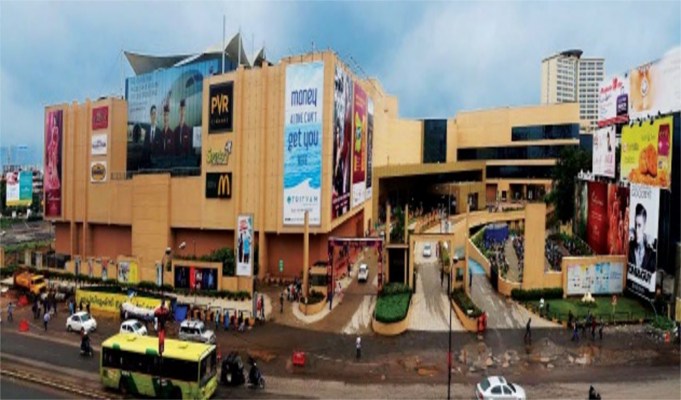 LuLu mall, Kochi is designed in a dumbbell style, anchors/mini anchors at each end and vanilla stores in the middle so that the customer flow would be ensured throughout. Space allocation for brands have been done considering the shopping pattern of both focused and impulse customers. Option for food is available on all floors to provide maximum comfort to the shoppers. The leasing mix includes premium, mid to premium brands in different categories like Gold/ Diamonds, Accessories, Books and Gifting, Health/ Beauty, Fashion (Men, Women, Unisex, Kids), Services, Footwear, Travel and luggage, Electronics etc. in order to cater to the needs of all varieties of customers. After continuously monitoring and analyzing the evolving customer need, the tenant mix has been modified to flow with times. The mall has undertaken several environment friendly steps right from the construction stage.
The building has been fitted with opaque walls, which will radiate lesser amount of heat, thus helping to save energy w.r.t the HVAC systems. The mall has well-equipped sewage treatment plant which helps them to recycle the water for the daily operation of the mall. A rain water harvesting system with near to 10 lakh litters capacity is another measure undertaken by us towards a greener tomorrow. The entire waste water generated from LuLu Mall is being recycled and is used for HVAC, flushing and gardening.
LuLu Mall has a built up area of 2.5 million square feet. The size is the defining difference, making it one of the largest malls in the country. It is the first organised shopping mall of its scale in the state and everything about from its architecture to zoning to brand guidelines continue to stand apart. The mall design is done by WS Atkins.
Viviana Mall, Thane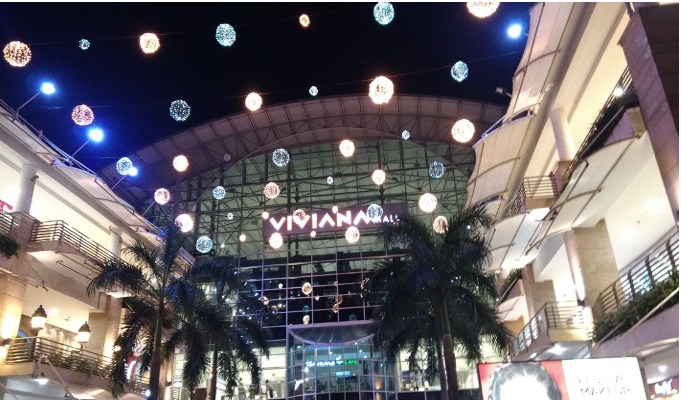 Viviana Mall has been designed by Edifice Architect Pvt Ltd. The interiors have been sophisticatedly designed and planned according to the requirements from the retail perspective.
"Keeping customer circulation in perspective we have designed our mall with race course model. The movement of the customers covers all the anchors and inline stores. We have also placed our anchor brands at the extreme ends to form a dumbbell model this attracts traction to the inline stores. We are the only mall in India to have installed rooftop solar panels which provides power to 30 percent of our common area. Additionally, we also process all the food waste in the mall and convert it into manure. We have specially designed braille menu cards with talking pens for convenience of our visually impaired customers," said Rima Pradhan, Senior Vice President- Marketing, Viviana Mall.
Junction Mall, Durgapur (West Bengal)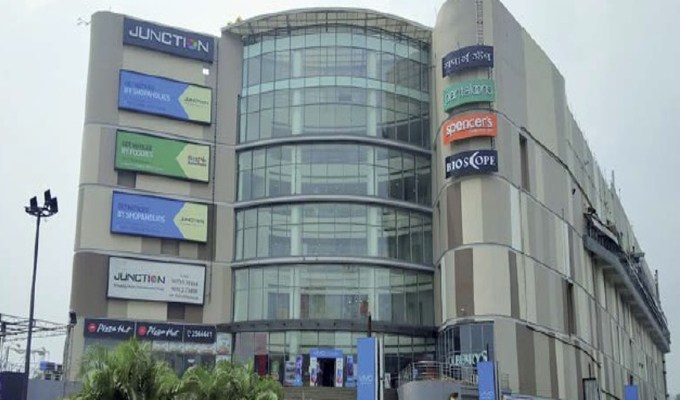 Junction Mall has been designed by Stephen Coates, an architect from Singapore. The mall is designed as a ship with green landscaping on three of its sides. One side of which is exposed to wide panoramic view of the national highway and one side is a large amphitheater.
The design has been chosen to give a different experience to visitors. The spacious layout – both inside and outside the mall – is unique. The airy amphitheater in front adds value to the mall. It is a destination for all visitors to hangout and spend leisure time apart from shopping.
"Apart from shopping, entertainment, dining, and leisure components must be included in the designing of a mall to achieve success. In current scenarios of mall culture, the introduction of technology adds extra mileage. Latest technology in mall operations, marketing and experience, are now crucial to making these centers a regular part of customers' lives. A well blend of all these factors are very much required to create a world class mall," says Arijit Chatterjee, COO, Junction Mall, Durgapur.
Asansol Centrum, Asansol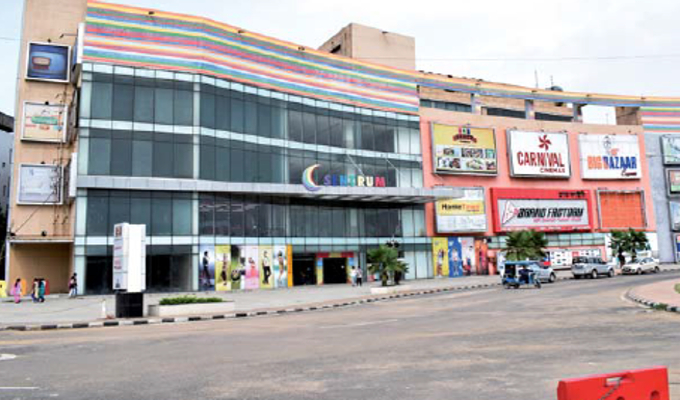 Asansol Sentrum is located within a 90 acre township and has a captive catchment of 1,000 plus families. The mall is designed and architect by O2. Built up in an area of 2,50,000 sq ft, the mall experiences a daily average footfall of approximately 7,000 people.
Sentrum is Asansol's largest air-conditioned shopping mall with a multiplex, branded retail stores, fast food outlets and restaurants. The brands operational are Big Bazaar, Brand Factory, Samsung, Café Coffee Day, Amul, Cott Centre, Jockey, Loreal, Kathleen, Food Court, Carnival Cinemas, Mississippi Bar cum Restaurant, Gaming Zone, Aish Jewellers.
Oberoi Mall, Mumbai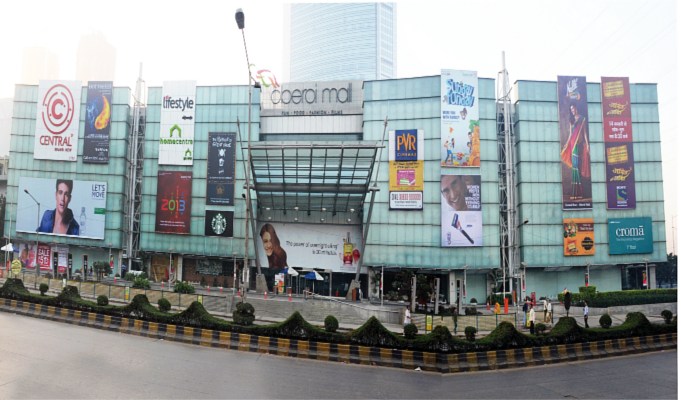 Oberoi Mall in Goregaon, Mumbai was designed by Bental Associates, while Oberoi, Borivali is designed by Binoi, Hongkong. The mall is T-shaped, and customers can see almost 80 percent of the mall from the entrance itself. It is well-lit, with a comfortable ambience. Oberoi malls are the gold rated eco-friendly malls, with ample space and great lighting.
"When we design a mall, we look at multiple factors. We need to keep a close check on the type of retail store sizes, the average store size per anchor and vanilla store, sizes of F&B outlets and even the best selection of common areas. We ensure stores get a lot of visibility and make sure lifts and escalators are aptly located. We also make sure that customers can see stores and their signages from afar and for this we need to keep a close check on the height of stores. In the exterior façade we focus on circulation, natural light and ambience," explains Anupam T, Vice President, Oberoi Mall.
Seawood Nexus, Mumbai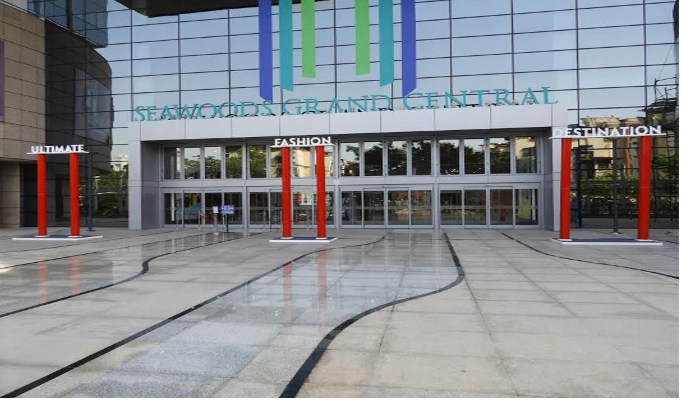 Nexus has nine malls in their portfolio and each of them are unique in their own right. Almost all their malls are green certified and are built keeping all the factors of comfort and design in mind.
"There are many factors which create a world class mall. The design and planning of a mall is the foundation and spine of the structure. It is one of the single most important contributing factors. The designing is always done with the intent to create easy accessibility for the customers," Nirzar Jain, Chief Leasing Officer, Nexus Malls.
An efficient plan is one where the customer does not get lost and yet is able to see every store in the mall, without really making an effort to do it. Sufficient clarity on all technical and infrastructure requirements should be provided. Details about infrastructure may include, ease in circulation for vehicles and pedestrians, parking requirement, entry and exit points, security requirements etc. to set a new benchmark," he adds.
Creaticity, Pune
Creaticity is spread on a 10 acre plot with over 6 buildings, each having a different character and offering. The idea behind the design was to make it as a 'Campus' and not like a 'Mall' with four walls. The design thought was supposed to be free flowing in order to make the brand more dynamic than stationery.
"It is definitely unique from the perspective that it is not one big box. Every building like Cove, Fountain House, Clock House, Bridge House or Sky Loft brings a human touch and element of discovery as one explores the campus more. A world class mall should be designed to be fully functional offering comfort and convenience to the consumers and retailers alike at a hygiene level. The second aspect is the space always needs to be an attractive destination which is pleasant and helps offer smiles to the consumers, the place needs to be aesthetically beautiful at all times," said Mahesh M, CEO, Creaticity.