With the advent of online shopping and the decline of large department stores, many traditional malls across the country face extinction. At the same time, as towns and regions grapple with how to spark long-term economic growth, new thinking about what a mall is may be just what is needed.
According to a 2017 study by JLL's retail arm, sometimes success is all about marketability. For example, in the US, more than 94 percent of mall owners are ditching their old digs for new common areas, a fresh coat of paint, new stores and/or a name change. A little freshening goes a long way along.
Malls are refreshing branding strategies to improve and add to their appeal, through common area improvements like modernizing outdated features like new lobbies, comfortable seating, free WiFi, relighting walkways, improved way fi nding, fresh paint and more windows for natural light.
The study goes on to say that mall owners are focusing on a tenant mix that will entice shoppers, and more malls are specifi cally targeting retailers to improve tenant mixes, homing in on apparel, luxury, and fitness retailers. In most countries, apparel retailers that entice Millennial consumers – example fast fashion retailers H&M and Zara – are leasing top inline spaces.
The Indian Scenario
According to Anarock Property Consultants, India has more than 600 small and big operational shopping centers primarily spread across in and around metropolitan cities, Tier I and II markets. Pushed by developers, Indian retail companies with multiple formats together with regional chains and local retailers have successfully penetrated some 50 new cities in the past few years. They are dramatically changing the retail scenario and bringing the 'Mall' culture closer to shoppers of over 100 cities of India.
However, despite all the talk about a booming consumer market, the mall business in India has been tough and owners are now increasingly trying to find unique points of appeal. Most mall developers agree that building a mall is far easier than running it and making sure it keeps attracting footfalls.
According to estimates by Anarock Property Consultants, the year 2017 witnessed largescale closures, and nearly 5 million sq. ft of retail space was wiped out, leading to the phenomenon of 'dead' malls.
With several malls biting the dust already due to nonperformance - either because of a bad brand mix, wrong location, a catchment area that doesn't want what the mall is offering – developers are looking towards resurrection and turnaround possibilities to bring a dead mall back to life.
Successful shopping centres infuse life into an otherwise mundane city life. These are the family entertainment centres where customers spend quality time with and buy goods and services, come to be entertained and sample great food. These are places where retail businesses thrive, where mall promoters see quality returns for their investments, and all these boost the GDP of the region.
On the other hand, underperforming malls have an equally negative impact on the surrounding region and its economy in general. Customers hesitate walking into malls, which affects the retailer's business, which in turn adversely affects the mall developers' RoI.
Unfortunately, most reports suggest that there are more of the under-performing malls in the country today than the ones that perform. So, how do such malls get back on track and be the drivers of GDP? There is no simple answer or an easy fix to this concern. Such a turnaround requires financial will backed by the managerial will to convert this into a successful business. It needs the collective pooling of specialists across disciplines and a lot of effort to ensure that we get it right at the very first instance, as customers may not give this centre a second chance for revival.
Malls as Community Hubs
Despite setbacks like the advent of e-commerce and the rising number of dying malls, there were more than 500 operational malls across the country as of 2017. The past few years have also witnessed enthusiasm by marque global investors to buy or build malls, making them grander than what Indians are used to. The entry of renowned global brands into India – most of whom are making a beeline for and opening stores in big malls – has also proved to be a game changer for Indian malls.
So how can malls make themselves over in order to increase their footfalls and rake in more profits?
While it's true that mall makeovers can be complex, take time and won't immediately bring in revenues, it is also true that communities depend on malls to provide them areas to relax and unwind. With the decline of the traditional departmental store, it has become more important than ever for malls to fill in that space for their catchment area.
Turning a Mall Around
Many mall developers approach a turnaround in a sequential manner. Some advocate that the design be altered first while others believe that improving the day-to-day operations should be the first area to receive attention while many others maintain that getting in the right retailers will do the trick. What mall developers need to ask themselves is why big ticket retailers don't want to open stores in their centres? The answer to this question is simple – most retailers believe there will not be adequate consumption at the mall due to various factors including design, retail mix, mall management, and marketing.
A turnaround is a combination of efforts to improve upon all of these factors. New, evolved malls today are not just larger in terms of square footage and better designed but are located in prime areas and have positioned themselves as community hubs, more than shopping destinations. They lay equal emphasis on entertainment, play and food as they do on shopping. Apart from this, they have a great retail mix and have perfected their zoning and marketing methods in order to attract more and more consumers.
A large chunk of underperforming malls are taking a leaf out of the book of these new malls, renovating themselves to give them a new look and feel, upgrading their infrastructure and tenant mix to boost footfalls and thus, generate higher revenues. The food courts of the earlier malls are being replaced with a wide variety of restaurants and pubs, major revenue generators. They have a wider retail mix, offering luxury and high-street brands, apart from the usual big department stores.
Last year, many malls demonstrated exactly what they can do to ensure their brand keeps breathing and inviting more walk ins year-on-year. They upped the ante and many an eyebrow in calendar year 2017, setting benchmarks and creating landmarks at a time when the digital media explosion is challenging retail businesses and environments to reinvent and redraw their approach to consumers.
We bring you a list of malls which completely turned around. From being sluggish, they abundantly met consumer needs, and become some of the more successful shopping centres in the country. These malls were among those who were awardees and fi nalists at India Shopping Centre Awards 2018 for being the best performing malls with amazing turnaround stories.
VR PUNJAB, MOHALI
In September 2017, Virtuous Retail bought over North Country Mall in Mohali and rechristened it VR Punjab. Owned and operated by Virtuous Retail, the total built up area of the mall is 17,50,000 sq. ft. and a gross leasable area of 9.95 L sq.ft. The estimated average footfall per day on weekdays is 16,222, while the estimated average footfall per day on weekends is 23,200.
VR Punjab, which offers all things close to the Punjabi heart, is all set to become 'the' premium lifestyle destination of the state, even attracting visitors from surrounding regions like Ludhiana, Mohali, Panchkula and Jalandhar as well.
The super-regional centre, with over 1 million sq. ft, is one of the largest operating malls in Punjab. It is anchored by top national and international brands like H&M, Zara, PVR, Forever 21, Westside, Lifestyle, Central & Home Center, across key retail and lifestyle segments, and a regional Reliance Market.
The number of covered car parking slots in the mall is 1,522, open car parking slots are 563, the number of covered 2 wheeler parking slots is 1,360. The mall houses 14 pairs of escalators and one travellator. There are also 20 elevators and 2 ATMs.
There are a total of 102 tenants in the mall. The mall has completely revamped its offerings with an exciting mix of new retail and F&B tenants, in addition to entertainment offerings.
Virtuous Retail has combined its global expertise and local knowledge, accrued over a decade of pioneering future-proof lifestyle destinations in India, to create a high performance retail environment with strong urban connections.
VR Punjab now presents patrons with intelligently designed hardscapes and manicured softscapes, blending seamlessly with the best retail, F&B and entertainment options for a truly memorable experience
Customer Service & Tenant Relations
VR operates on a core philosophy of Connecting Communities© and has a focus on creating lifestyle centres that connect consumers and retailers and strengthen societal ties, through the art of place-making.
The mall prides itself on ensuring great customer service and support. They added a strong Guest Representative Executive team to address consumer queries and issues on a regular basis. Apart from this, they encourage consumers to fill out feedback forms so that they can incorporate changes suggested by customers.
The mall has also introduced additional services like ATMs, Prams for babies, First Aid kits, Wi-Fi hotspots, charging points for electronics etc. which make our customers feel safe and secure and connected, when they visit the centre.
The mall has a Retail Satisfaction Index, which is a retailer survey conducted every quarter, in order to analyze the growth of each of its tenants and also take feedback from them on various parameters. VR Punjab continuously works towards providing its partners with the best marketing support and organises joint events to make sure that every brand gets proper visibility.
Promotional activities like associations with major radio channels and print media from the city, sporting events, reality shows, culinary shows, art competitions, musical evenings, treasure hunts, fashion shows, CSR activities, association with prominent NGOs and independent schools helped the mall increase its visitor base and develop a loyal set of customers.
The mall recorded footfall growth at an average of 18 percent. It's YOY TD increased by 16 percent and the mall recorded its highest footfall since inception in January 2018 because of all the activities conducted. The highest single day footfalls since inception was recorded on December 25, 2017 and the highest retail revenue since inception was recorded in the month of January 2018.
For its amazing makeover with even better results, VR Punjab was honoured with IMAGES Most Admired Shopping Centre Of The Year: Turnaround Award at the IMAGES Shopping Centre Awards 2018.
PACIFIC MALL, NEW DELHI
Pacific Mall received the IMAGES Excellence Award for Operations Management & Business Transparency 2018. One of the main reasons which led to this prestigious award being given to mall was that Pacific, Tagore Garden saw an exorbitant growth of 20 percent in the year 2017, when it clocked Rs 920 crore in consumption and 15 percent growth in footfalls – to close at Rs 1.25 crore for the fiscal.
Results of Tenant Mix Change in 2017
The mall changed its tenant mix last year, with the aim to refresh and repackage itself. The strategy proved to be immensely successful as it helped in sustaining customer interest and attracting ongoing retail sales.
Thirty-one stores – spanning all retail categories including food and fashion – were either added, relocated, or resized in various categories resulting in approximately 65,000 sq.ft. of built up area offering freshness in the mall. Premium offerings in the mall were increased as was the efficiency per sq. ft.
Marketing & Promotion
Over the years Pacific Mall has become synonymous with entertainment, fine dining and the latest collection of brands and trends in fashion and lifestyle. The mall management has increased its focus on creating niche campaigns and events for customers based on their feedback and preferences.
The exciting line-up of new retail and restaurant brands at the mall, adding to the shopping and leisure experience was coupled with activities like wedding showcases and fashion shows involving high street and top brands present in the mall.
The plan was to create larger than life experiences for customers and towards this, the mall carried out an astoundingly high number of marketing and promotion activities – independently as well as jointly with tenants.
Pacific Mall was also the first mall ever to launch its own web series called MallO'Holic.
Apart from this, many events were celebrated with aplomb, including a Grand Shopping Carnival, the Mega End-of- Season Sale and the mall's 6th anniversary celebrations. Customers participated in and won many prizes including a bumper prize – free shopping worth Rs 6 lakh, weekly prizes – free shopping worth Rs 60,000, and a daily prize – free shopping worth Rs 6,000. To engage customers online, the mall also developed a Slot Game, which users could play on Pacific's social media pages and win mall vouchers.
These activities conducted in 2017 recorded a 19 percent increase in footfall over same period in 2016. There was also a 30 percent growth in consumption as well as a 9 percent growth in spend per customer. The churn enhanced the overall offering of the mall while substantially increasing the trading density/ sales per sq. Ft. of the churned area as well as the overall mall.
The fashion category in the mall recorded a 129 percent growth in trading density per sq.ft. by replacing non-performing brands with relevant performing brands and downsizing, relocating existing brands.
There was a 40 percent growth in the overall Food Court sales simply by relocating Haldiram and replacing under performing brands with performing ones.
Cosmetic Changes Upping Numbers
An under performing restaurant was replaced with Chili's, Café Delhi Heights was brought into the mall in place of an under performing retail store and a single restaurant was restructured to carve out space for three restaurants instead. The changes increased the total number of F&B options from 7 restaurants to 10 as well as recorded a 51 percent growth in trading density.
Filling in the Gaps
Leasing of kiosks was done in a strategic manner to fill in the gaps of offerings in the mall. Since the electronics category is most affected by online and it is no longer feasible to have electronic appliances stores, the mall management decided to offer it through kiosk format.
Kiosks of brands like Oppo, Motorola, Portronics, Mobiliti, Yaatra, to name a few, were introduced. With this the sales per sq. ft. of kiosks went up tremendously. Resultantly, the rent per kiosk also went up. Kiosks of cosmetics, jewellery were also added to increase sales per sq.ft which saw 25 percent growth later
Tenants with Best All-India Sales Figures
Lifestyle is the number one store in the country with an annual turnover in excess of Rs 160 crore. Another top performing store is Splash, then there are stores like Spar Hypermarket. The GAP store at Pacific Mall, Tagore Garden is the top-performing GAP store in India in terms of sales per sq. ft.
Brands like Jack & Jones, Vero Moda, Tommy Hilfiger, Only, Kazo, Charles & Keith, Da Milano, Rosso Brunello, Puma, Nike, Café Delhi Heights, Haldiram, Dunkin, Unicorn Apple are amongst the top performing stores in the country, all of which can be found in Pacific Mall, Tagore Garden.
Powerful Logo, A Progressive Message
While upgrading the mall brand mix to premium international brands only, Pacific Mall also formally changed its logo to a premium one in an effort to reinforce its premium positioning – that the mall carries within it a brilliant brand mix, exceptional services and promises an unparalleled customer experience at various touch points. The new logo highlights the brands vision of delighting people and their style of living by introducing the elements of 'Art of Leisure'.
The evolution of Pacific Mall's logo signifies a change in the brand's attitude by showcasing itself as a progressive, powerful and innovative mall which aims to provide an international shopping experience to its customer.
The premium brand mix, dining, entertainment and array of services ensure that every visit to Pacific mall is a mesmerizing experience for all customers.
MALL OF AMRITSAR (NEXUS MALLS)
When Nexus Malls bought over the erstwhile AlphaOne, Amritsar in November 2016, it was in an urgent need to catch up on competition. The design of the mall was very old, and it had started to look tired. Competition had intensified, and new brands were not coming in. There was an urgent need to make the mall more relevant to the people. Nexus Malls put together some of the finest minds in the world and came up with a transformation plan for the mall which was first up renamed Mall of Amritsar.
Mall of Amritsar, in Amritsar, Punjab completely turned around its story last year. The total lease rent income/ revenue share income of the shopping centre exclusive of taxes went up to Rs 16.9 crore while total supplementary income from ads, signages, promotions and parking increased to Rs 66 crore post the makeover. The total common area maintenance (CAM) revenue excluding taxes went up to Rs 94.3 crore. The number of separately leased stores/doors went up to 102, the covered car parking slots were 1,500, there were 500 covered 2 wheeler parking slots.
The number of escalators stood at 14 while elevators were 6 and the mall even houses 2 ATMs.
The tenant mix was shuffled considerably keeping in mind changing buying patterns and also because of the evolution of the catchment. Phasing out redundant brands and bringing more relevant and footfall generating brands was the crux of this changing mix.
Major menswear brands from the ground floor were relocated to the first floor and the ground floor was thrown open to more premium brands including H&M, Forever 21, Forever New, Aéropostale, GANT, Ready to Wear by Raymonds, Hush Puppies, Super Dry, Forest Essentials and Nykaa.
The first floor now includes tenants like Park Avenue, Arrow, Blackberry's, Vans and womenwear brands like Zivame, Meena Bazar, Global Desi, Project Eve, Splash and Biba. Some brands – Indian Terrain, Wrangler and Nike – were re-sized. New brands like Jockey were introduced in the mall.
The second floor was thrown open to kids brands like Mothercare, Hamley's, Iconic Kids and One Friday. New brands like Burger King and KFC were brought to the food court.
Marketing & Promotion
Marketing and promotion played a vital role in the turnaround of the mall. The entire brand communication strategy was revised to have a clean approach to communicate with the masses.
Signature events and promotions were conducted in the mall– independently and/ or jointly with tenants – including fashion shows in which apparel stores participated and style hashtag initiative where in various curated looks from different brands were highlighted through island displays. All these helped the mall enhance the sales of participating brands and also drew in high footfalls during the event period.
Increase in average sales per square feet per day helped the mall clock some of its highest footfalls ever.
Changing the look from AlphaOne Amritsar to Mall of Amritsar was a journey of challenging thought processes and abilities of an entire team – Be it the management, the local operational staff and the existing retailers too– which has been around since the mall launched. The construction of an entirely new food court, new washrooms, a plaza for the community and new branding spaces helped. And all of this was achieved without disrupting the working of the mall for a single day and without compromising the highest standards of safety security and hygiene.
EXPRESS AVENUE, CHENNAI
Express Avenue mall in Chennai is part of the new age malls which want consumers to not only spend more time in the premises but are upgrading their offerings to persuade them to return. The mall is well on its way to drawing in Millennials with their unique offers and events.
In the last fiscal, the number of separately leased stores/ doors went up to 225, the covered car parking slots were 2,000, while open slots stood at 500, there were 1,800 covered 2 wheeler parking slots. The number of escalators stood at 38 while elevators were 24 and the mall even houses 5 ATMs.
The estimated average footfalls on any given weekday is between 15,000 and 25,000 while average footfalls on the weekend range between 30,000 – 45,000.
Tenant mix and brand positioning is Express Avenue's USPs. The ground floor is occupied by major international brands, while the first floor is mostly for men and footwear brands. The second floor is mostly occupied by major brands for women, kids as well as sportswear. The third floor is the entertainment, food and leisure floor. The lower ground floor comprises of the for hypermarket, electronics and mobile and many homegrown brands.
In 2017 the mall sensed a gradual shift in consumer behavior and decided to rejig its tenant offering by bringing bridge-to-luxury brands ahead and, weeding out non-performers. This proactive effort turned into a game changer for brands like H&M and Forever 21, who chose Express Avenue to open their flagship stores in Tamil Nadu. Other brands followed in quick succession making Express Avenue one of the preferred destinations for foreign and fashion brands in the state.
The efforts turned into visible improvement in walk-in to conversion ratios. This also broke 2016's immediate setbacks i.e. Demonetization and GST and gave shoppers more bandwidth, while boosting the confidence of retailers since numbers jumped signif cantly.
Marketing & Promotion
The entire brand communication strategy was revised for an uncluttered approach to communicate with visitors. 2017 was the year when Express Avenue classified its efforts in more planned ways – specifically in three phases.
Phase I was designed and executed for brand strengthening. Phase II included planned activities for increasing footfalls and Phase III consisted of strategically planned and executed events and promotions for tenants. By closing this loop, the mall succeeded in increasing footfalls and strengthening its brand. They managed to capitalize on these phases for the benefit of their tenants.
CSR Campaigns
It is the constant endeavor of Express Avenue to contribute to the society, the forces and to the underprivileged. A dedicated team is always on its toes, planning activities that benefit society in one way or another Some events which have been conducted include a blood donation camp, Army Day celebration, Navy Day celebration, Air Force Day celebration, Police awareness programme, Postal day awareness celebration, World Autism Day, Save animals with Blue Cross Society. There is even a kiosk whose earnings go directly to people affected by cancer.
ACROPOLIS MALL, KOLKATA
Shopping Centers that repositioned and re-strategized to drive back consumers during the year, which led to increased footfall and sales of tenants in 2017 included Acropolis Mall in Kolkata, which has a built up area of 1,60,000 sq. ft. and a GLA of 2,75,000 sq. ft.
In the last fiscal, the number of separately leased stores/doors went up to 82, the covered car parking slots were 650, there were 150 covered 2 wheeler parking slots. The number of escalators stood at 12 while elevators were 4 and the mall houses 2 ATMs.
The estimated average footfalls on any given weekday is 15,000 while average footfalls on the weekend range between 20,000.
Tenant mix and brand positioning is very important for Acropolis which brought in new retailers last year after reading the mood of the visitors correctly. The mall introduced Caratlane – the first store in East India – adding the additional dimension of the jewellery to its already robust tenant mix. The brand did its highest ever business during the launch month. It also brought in brand BIBA to pull in women shoppers as well as Logitech – the only technology accessory store in the mall which has been doing great business so far.
Marketing & Promotion
The brand revised its marketing strategy for 2017 conducting events for all occasions apart from special activities like Meyedr Para Kick boxing (Women Self Defense Project by Government of West Bengal) and a Verve - Fashion Design Competition, apart from their Mega Midnight Sale event during which the mall clocked footfalls of 45,000 and a revenue of Rs 3 crore.
The marketing and promotions gave the mall an idea on consumer buying behavior using which they altered their offerings and subsequently increased footfalls and revenue.
For its amazing makeover with even better results, Acropolis Mall was honoured with IMAGES Most Admired Shopping Centre Of The Year: Turnaround Award at the IMAGES Shopping Centre Awards 2018.
PHOENIX UNITED, LUCKNOW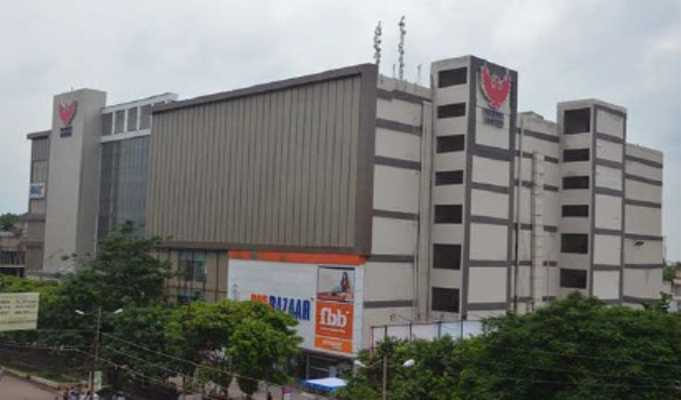 Located in heart of Alambagh, Phoenix United is owned and operated by Phoenix Mills Limited. It is situated over an area of 6,50,000 sq.ft. The mall has five anchor stores and approximately 110 retail stores. It boasts of a six-screen multiplex as well a food court along with a host of specialty restaurants.
Increasing Footfalls
The mall changed aesthetics to bring in that 'wow' factor in the mall. They transformed the interiors into luxury interiors. The mall management changed its strategy to include premium and high-end luxury brands. They also augmented in-house marketing activates through various research and dipstick studies and a portrait shot analysis of regular patrons.
This coupled with consistent on ground activities to give consumers an enhanced experience took the estimated average footfall every weekday up to 22,000 and on weekends to 38,000.
Activities like festival celebrations, Shop & Win, art exhibitions and international musical shows draw in the crowds by the scores to the mall. Events like EOSS, meet and greets, the Corporate Bowling League Event also add value to the consumer's mall visit.
The mall also pays great heed to the art of Visual Merchandising, believing it to be a silent salesman.
All these changes resulted in the average footfall per month going up from 5 lakh in previous years to 7.5 lakh in 2017. The average sales increased from Rs 22.3 crore per month in previous years to Rs 29.7 crore in 2017 and the EBITDA margin went from negative to 20 percent in 2017.
MANTRI SQUARE MALL, BENGALURU
Mantri Square mall, Bengaluru, has always believed in reinventing itself for the benefit of its customers. The mall has brought in many well-known international brands like US Polo, Ed Hardy, H&M, Aeropostale, Forever New and Chumbak to enhance consumer experience by giving them a heady tenant mix and adding that zing to draw in young crowds, Millennial shoppers.
Reliance Footprint and Reliance Trends were rebranded to Trends. Stores like Rajdhani, Shiv Sagar, Jockey, McDonalds were added and a complete revamp of INOX with Insignia and Imax formats added to raise the average spend by 12 percent.
The top performing brands included Lifestyle (in all of Bangalore), Shoppers Stop, Reliance Digital, INOX, KFC, McDonalds (after renovation), and Spar Hypermarket (highest performing in all of South India). Apart from this, brands like Hamley's, GAP, Punjab Grill, Asia 7, Xiaomi, Nykaa, UCB, Roadster et al are also slated to be added in the FY19.
Marketing & Promotion
The mall decided to go big on activities in 2017 – independently and /or jointly with tenants – so as to ensure that more crowds came into the mall. They started with their flagship event, Supermom – mothers who participate in a pageant which celebrates motherhood. This successful event was followed by an even more successful EOSS, Environment Day activities and Ugadi celebrations.
The summer holidays meant an increase in kids' activities followed by events for Friendship Day, Independence Day, Dushera/ Diwali, Christmas and New Year celebrations. Celebrity brand ambassadors were also invited to the mall for meet and greets with patrons.
Mantri Square Mall had many accomplishments in the last year – most notable and on a grand scale was the reopening of the mall by providing 25 percent flat cash back on all invoices starting at Rs 400.
The mall ran a social media campaign and winners were gratifi ed with conditional vouchers which prompted them to buy more. This not only lead to organic increase in social media numbers but also added to daily per capita spend.
Within four hours of reopening, the mall witnessed an overwhelming footfall of 38,000 people. Footfalls in a week grew by 33 percent, the turnover of the mall increased by 156 percent, the per capita income went up by 93 percent and the mall delivered 50 million impact points.
CSR Activities
The mall engages in social service and environment conservation all year round, beginning with World Environment Day when the mall organized a 'Go Green Nature' drive to educate mall visitors about different workshops on sustainability and recycling.
The biggest example of sustainable solution towards convenient mobility and tackling the menace of pollution is the mall's partnership with the BMRCL setting forth the perfect example of Public and Private Agreement. The group spent almost Rs 40 crore to build the Sampige Station.
Along with tenants of the mall, Mantri Square also endorses regular camps on blood donation, cancer awareness, Parkinson's, Alzheimer's, etc. Through any celebration of the mall, the management always remembers to add cheer to those less fortunate by engaging NGO's of different kinds with activities and donations.
For its amazing makeover with even better results, Mantri Square Mall was honoured with IMAGES Most Admired Shopping Centre Of The Year: Turnaround Award at the IMAGES Shopping Centre Awards 2018.
UNITY ONE MALL, ROHINI, NEW DELHI
Unity One is a retail-focused initiative by Unity Group, which develops retail spaces that lay emphasis on the neighboring area's shopping needs. The group provides all the desired conveniences of a retail facility under one roof creating an ideal mix of local and global retail brands, good infrastructure, ample parking spaces and entertainment zones.
The number of separately leased stores/doors went up to 38, the covered car parking slots were 700, there were 500 covered 2 wheeler parking slots. The number of escalators stood at 2 while elevators were 3.
The tenant mix of the mall was changed keeping in mind the evolving behavior of consumers.phasing out redundant brands and bringing more relevant and footfall generating brands was the crux of this changing mix.
Marketing & Promotion
Marketing and promotion played a vital role in the turnaround of the mall. The entire brand communication strategy was revised to draw in the masses.
Signature events and promotions were conducted in the mall– independently and/ or jointly with tenants to draw in consumers. The footfalls in the mall hit 8,000-9,000 on weekdays and 12,000-14,000 on weekends.