The global women's wear market has shown rapid growth as fashion trends, which are the most important aspects of women's wear, are changing rapidly. Europe is the largest market of women's wear followed by North America and Asia Pacific respectively. Asia Pacific is expected to be the fastest growing market for women's wear as it comprises some of the emerging economies with a very high proportion of middle class with significant disposable income.
India is one of the fastest growing economies with a projected CAGR of 10 percent making it a lucrative market. In comparison to India, the developed markets of the US, Europe and Japan are expected to grow at a meagre rate of 2-3 percent.
Women's wear segment of the market is mostly dominated by unorganised players in India. But, recently many organised players have started showing interest in this segment. These organised players have realised the market potential and have aggressively grown over a short span of time with the help of e-commerce and other disruptive distribution channels. Increase in number of working women has resulted in increase in disposable income which in turn has fuelled this market segment. Globalisation coupled with fast fashion has resulted in awareness on fashion trends and styling. It has been estimated that the Rs 1,02,358 crore women's wear market will grow at a CAGR of 11 percent to reach Rs 2,89,518 crore in 2025. This growth will not only be limited to market size, but will also see a paradigm shift from non-branded to branded and ethnic wear to western wear as well.
In the following slides, Images Business of Fashion profiles a few of the most promising women's wear brands of the country and outlines their retail mapping, and Omnichannel presence along with their trend predictions, latest collections and brand association and engagement...
Neeru's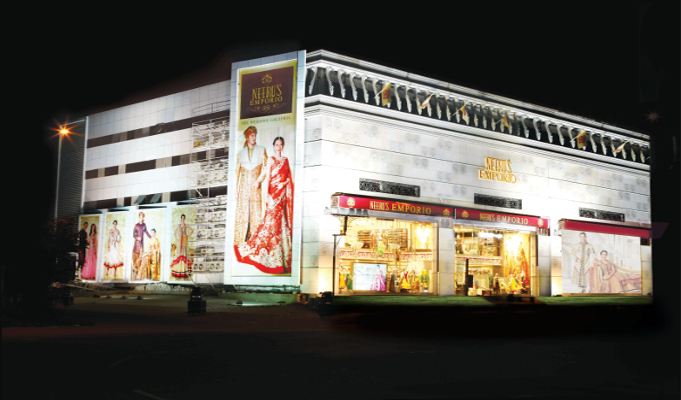 From a humble beginning of supplying raw material to fashion retailers to being reckoned as a fashion brand that is today synonymous with ethnic fashion, Neeru's had indeed come a long way. The brand kindles fashion with its active participation in fashion weeks and close engagement with celebrity fashion influencers.
The journey of Harish Kumar along with Mother Basant Kaur, the founder of Neeru's, began in 1971 with tailoring and embroidery of superior and intricate designs in Hyderabad. In 1983, Harish started manufacturing and wholesale supplying of fabric to over 1,000 retailers across India.
Spotting a potential for handloom, he was quick to introduce handloom and other natural fabrics. This not only came as a fresh boon to the fabric market, which was till then saturated with man-made fibers and fabric, but this also gave a respite to weavers from south India helping them generate due economic benefits from their skills of weaving natural fibers.
It would be no exaggeration to say that Harish worked towards making handloom look fashionable and trendy thus giving it a facelift from its earlier avatar of being considered a choice for people who could not afford expensive fabric. The turning point came in 1991 when Harish realised that there was dearth for a good ethnic wear brand in the country, specially so when ethnic wear had a strong underlying demand. This is when Neeru's journey started as a brand.
Market presence Today, with 48 EBO and MBO stores (including the one in Dubai), Neeru's is redefining designer ethnic wear in India, making it available to patrons who are connoisseurs of fine design but generally shy away due to the pricey designer tags. Accentuating this is the brand's USP which states, 'selling the latest and the best of Indian ethnic wear at a reasonable price tag'. The locations of Neeru's exclusive stores are as follows – Hyderabad (11), Vijayawada (2), Bengaluru (3 +1 franchise store]) and one each at Vizag, Guntur, Nizamabad and Dubai.
New stores are coming up in Kurnool, Hubli, Tirupati, Gulbarga, Hyderabad, Bengaluru and Goa. Besides the parent brand Neeru's, Harish has also launched other formats which include Neeru's Emporio, The Wedding Galleria and Neeru's Elite.
The product line includes lehengas, sarees, silks, suits, mix-and-match, accessories, men's ethnic and kids' wear. Women's wear include lehengas, ghagras, silks, sarees, half sarees, blouses, tunics, and mix and match in both ready-to-wear, and unstitched formats. Men's wear include kurta pyjamas, Indo western wear, sherwanis, suits, shirts and trousers.
Neeru's Emporio in Hyderabad is a visual treat with a sprawling 30,000 sq.ft. area dedicated for men's, women's, and kids' ethnic wear. It is a one-stop destination for wedding shopping and the design aesthetics of the store are at par with international luxury stores.
Neeru's is also going strong on a sub-brand expansion, with the most prominent being Neeru's Mix & Match—an exclusive collection of tunics, kurtis and bottoms. This is led by the Signature Neeru Kumar collection. Then there is Neeru's Menz which is an exclusive collection for men. The other collections include Little Neeru's which is dedicated to children up to 14 years of age and Yuva which includes fashion jewellery, clutches, bags and footwear. Neeru Kumar forayed into the word of prêt line collection with the launch of the Signature Neeru Kumar Collection.
Today, apart from its own outlets, Neeru's is looking forward to expansion through franchise and dealership route. According to Harish, the franchise terms of Neeru's require a space of about 1,500-4,500 sq.ft. The requirement for its sub-brands is 500-1,000 sq.ft. with an investment of about Rs 4 lakh.
The Future With an aim to spread the reach of the brand across the country, Harish, Neeru and Avnish Kumar envisages opening EBOs of the brand in the metro cities and is also looking forward to have its presence in tier -II and -III cities.
The new EBOs are planned in Hyderabad, Bengaluru, Chennai, Tirupati, Hubli, Kurnool, Gulbarga and Goa along with all major tier -II and -III cities in India. The company has recently opened its flagship store in DLF Mall of India (Noida) , which is a complete family store, one store in Vijaywada and a franchise store in Guntur.
SOCH
Soch is a one stop fashion destination for the modern Indian woman. Soch is all about fast fashion and disrupts the category convention of seasonal fashion by introducing new merchandise every fortnight. The brand launches anywhere between 4- 8 collections every month across product categories. The consumer perception is that "you will always find something new every time you step into Soch". Soch is all about offering the widest choice, exclusive designs, sweet spot pricing and premium store ambience and experience.
Core Target Group
Soch caters to a wide demographic profile between 18 and 50 year olds. Die-hard Soch loyalists are typically the 25- 35 year old fashion conscious women for whom upward social mobility is a top priority.
Core Product Categories
Soch offers a wide range of stylish and elegant designer ethnic wear like sarees, salwar suits, unstitched suits, kurtis, kurti suits, tunics, readymade blouses and bottoms.
Omnichannel strategy
We are working towards building a strong Omnichannel strategy for the better part of the last year. We have implemented the endless aisle as part of our Omnichannel strategy in 10-12 stores on a trial basis. This means if a costumer comes to any Soch store, he can choose from 400,000 to 500,000 garments across the eco-system of Soch – including from our warehouses – instead of just the couple of thousand in one store. This helps in consumer delight and satisfaction since they have such a huge variety to choose from.
In the same stores, we also give the consumer the option of ordering online and picking up merchandise from a store if that is convenient. If not, we can deliver the products to the consumer, at his doorstep. We plan to roll this out in all stores very soon.
Apart from this, we actively capture and study customer data, and track customer buying patterns online as well as offline. Of course, we are still in the process of refining all these techniques, but we are vigorously working towards achieving them.
JASHN
Jashn was founded in 2003. The brand creates couture, diffusion which is Indian in their sensibility, yet international in their appeal. It has developed a unique style of its own, reflecting the ancient traditions of Indian craftsmanship in a contemporary vocabulary.
From stunning lehenga-cholis, rich designer sarees, trendy kurtis, salwar kameez, to wedding collection and an incredible range of fabrics, the classic collection of its timeless and creative ensembles for the bride are versatile and aesthetically appealing.
The ensembles have a touch of cotton, georgette, chiffon, Intricate embroideries and gloriously rich Indian aesthetic and silk brocades enamored with everlasting grace and embellishments.
Over the years Jashn has created a profile of a fashion house that has taken classic Indian designs and creating contemporary silhouettes perfect for today's fashion-conscious divas. Whether it is party wear or chic fashion for the high-profile cocktail circuit, the brand has it all.
The premium fashion wardrobe destination for every woman has opened doors to its new smaller complete ready to wear store format in Mumbai, Lokhandwala market.
WATCH: How Iron Man Inspired Jashn's Rahul Jashnani's Retail Journey
Expansion Plans
"We are looking at opening four more store in a month's time in Delhi which are between 400 to 475 sq.ft in size and then we are doing one more store in Pune which is going to be around 600 sq,ft. This will take our tally to six of such operational stores. In total we will take this expansion to around 50 stores of this size by the next calendar year. With this format we have started our franchising partnerships for the first time," Rahul Jashnani, Managing Director, Jashn said.
He further added, "This is the first pilot store in our retail planning which is around 400 sq.ft. Going forward we are looking at around 400-500 sq.ft. of this format. And we will continue with the Jashn flagship store expansion which will be around 1,200 sq.ft. each. Today, Jashn is present in best of malls in India in 44 cities with 64 brand outlets wherein we are looking forward to add another 10 which will take the tally of the flagship stores to 70."
The brand has made its foray into the international arena with two stores in UAE; in Dubai & Abu Dhabi. They are now exploring markets in Singapore, Sri Lanka and Malay.
Mineral
Mineral is an elevated casual clothing for the urban woman. The brand is promoted by renowned fashion designers, Priyadarshini Rao and Jaydeep Shetty. Mineral was the first brand from an established designer to be sold through department stores in India. It is probably the only brand that continues to work with natural fabrics predominantly in preference to the more widely available polyester products. The brand is not defined by season and the products have a life beyond a few washes. They have developed their own prints over the last two years and these have helped them to develop a visualsignature for the brand.
Target Consumer
The brand's core customer are 21 to 35 years old women who have their own sense of style and do not follow a fad lifestyle. They are urban educated and confident of themselves and have great body image. They value clothing that is sustainable and lasts the stress of the work place and the wash cycle.
Product Basket
Mineral's portfolio includes tops, tunics, trousers, culottes and dresses, including maxi dresses. Its largest sell throughs are the maxi dresses and the natural fabric topwear.
Retail Mapping
The brand's lead markets are Mumbai, Bengaluru and Hyderabad and they account for 38 percent of their turnover. Its presence is largely in the metros and mini-metros. It sell online through Jabong, Amazon and Myntra. It is also available at large format stores such as Lifestyle, Central, Shoppers Stop and Brand Factory.
Domestic & International Retail Expansion Plans
Mineral has plans to grow to over 300 doors in the next three years and at least cross the Rs 130 crore mark in retail sales.
Brand Associations & Engagements
Mineral avoids celebrity endorsements. Their products have been used by filmstars in lead films but none of these were paid endorsements. They participate at the India Fashion weeks. They like to present an international lifestyle image and their campaigns are shot in Milan each year with a renowned fashion photographer. They have recently taken on a programme with fashion bloggers. Their Instagram and Facebook accounts also actively.
GO COLORS
Leading women's legwear brand Go Colors, has opened its 200th store in High Street Phoenix at Lower Parel Mumbai. With this store – its 30th EBO in Mumbai – Go Colors has moved ahead in its expansion, while strengthening its footprint in one of India's major metropolitan cities.
"We'd love for everyone to experience the phenomenon that Go Colors is, to soak in the comfort and classy finish of chic and colourful dressing. Customers visiting High Street Phoenix can buy all their legwear needs at one Go! The store provides an international shopping experience for its customers. With the widest range of women's legwear from ethnic to Indo-Western, to denims, we have the right legwear style for every occasion," said CEO, Go Colors, Gautam Sarogi, at the launch of the brand EBO.
The 200th store is a testament to Go Colors for its ability to create a branded legwear segment in a space which was completely unorganised till a few years ago. It has also managed gather a loyal customer base, catering to a class of consumers who prefer buying quality products.
The brand has been at the forefront of giving customers a lot of choice and options in the legwear segment under one roof. It offers consumers the widest variety of products, empowering women to choose and spruce up their wardrobe and experiment with new styles including Knitted Pants, Pencil Pants, Jeggings, Palazzos, Super Stretch Denims, and Culottes among the regular leggings.
And all of these styles are available in a dazzling array of 120 colors.
The brand has been investing in the brick-and-mortar model, while giving a huge boost to its Omnichannel retail model. Their mainstay is to ensure that customer convenience is prioritised, and that the customer should be able to get the product she needs at the store closest to her.
Currently, Go Colors has 200 exclusive brand outlets across high streets and leading malls in over 43 cities. It also has presence in large format stores like Reliance Trends, Shoppers Stop and Central among others. The brand's products are also available on major shopping portals in the country including Myntra-Jabong and Amazon.
PRISMA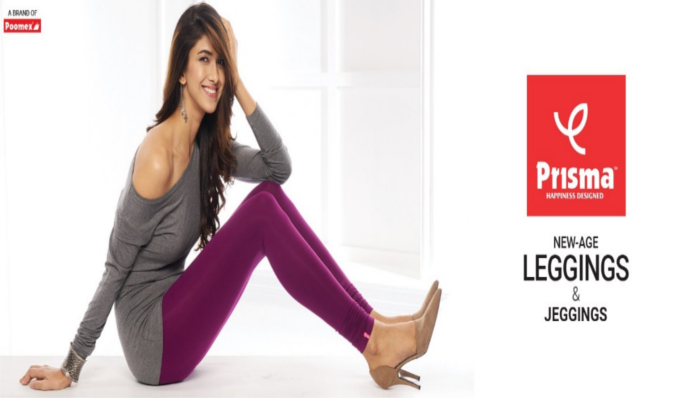 A premium product from the house of Poomex, Prisma caters to both men and women in the sportswear, leisure and essential wear segments. It is one of the fastest growing companies in the category. With a state-of-art facility at its disposal, the focus is on creating an international benchmark with originality, great styling and the best of quality.
"Prisma originated from the city of Tirupur in Tamil Nadu. It's a part of Poomex Group, a company which boasts of a 40-year-old legacy. Prisma started around five years ago and we are catering to the outerwear garments category for both men and women," Executive Director Prisma, Ajay Kumar Jain, said.
Expansion Plans
"We have recently entered into the retail market and are working to expand our reach. We are opening exclusive stores for men and women. A couple of flagship stores are also in the pipeline," he added.
As of now, Prisma has five stores down South, five in Mumbai and one franchise outlet in Pune. All of these are exclusive brand outlets. The brand is also looking at opening five more franchise stores in Gujarat.
"We are expanding carefully – going region by region. We have made our presence felt in the Southern region with five EBOs and 3,500 MBOs and now we are slowly inching up, exploring the market for EBOs, MBOs and franchise outlets," Jain said.
Location Preference
In the next phase, Prisma will be focusing on the North Indian market. By the end of 2017, the brand aims to have between 10 and 15 stores across the nation with fresh plans for 2018 underway.
"We prefer to open stores everywhere – malls and high streets. We have around 40 distributors across the nation who help us identify the best locations. One of our flagship stores is located in one of Tirupur's premium high streets. Currently we are focusing on malls where we are assured of walk-ins and increased sales," he stated.
E-commerce Focus
While the brand has yet to develop an Omnichannel strategy, the management understands that an amalgamation of offline and online is the future of retail and expansion into e-commerce is definitely on the radar.
They are well on the way to planning and implementing one soon. For the time being, the products are available on e-commerce sites as well as their own website, http://myprisma.in/
Revenue Targets
Prisma is currently doing Rs 80 crore worth business from its stores.
"Since we are almost doubling our turnover every year, we hope to take this figure over Rs 150 crore by 2018 end. We also hope to take our revenue from the digital medium to between 5 and 10 percent of our annual turnover," said Jain.
Launched by Creative Lifestyle Pvt. Ltd., 109°F is a new age fashion brand that brings finely crafted designs for the urban Indian woman. Known for designing International fashion wear with Indian sensibilities, the brand showcases it's collections in 2 seasons every year. Founded in 1973, Creative Group, one of India's leading exporters, realized its ability and versatility of offering creatively designed women's wear in 2006 and later introduced 109°F followed by Fusion Beats in March, 2012. Fusion Beats is a women's wear brand which amalgamates ethnic and western wear for the woman who is urban as well as traditional. The company also launched another brand, O2xygen in Autumn/ Winter, 2012.
Target Consumer: Urban women in the age group of 24- 25 years, cosmopolitan women with a bold and carefree view of the world, women who are aware of global trends and want to look fresh and beautiful. They are urban-minded, have an active social life and are always confident of their style. On the other side, Fusion Beats caters to women who are urban yet traditional.
Product Basket: Dresses, jumpsuits, tops, palazzos, denims, jackets, coats, skirts, shorts, tunics, bomber jackets, crop tops, culottes, inners, jeggings, leggings, shrugs, sweaters, and trousers among others. Fusion Beats' product basket contains dresses, tops, palazzos, jackets, coats, skirts, shorts, tunics, bomber jackets, crop tops, culottes, inners, jeggings, leggings, shrugs, sweaters, trousers, etc.
Top Selling Products: While tops and dresses contribute to most of the sales for 109°F, kurtas and palazzos sell most at Fusion Beats.
Future Plans: The brands are focusing more on understanding the choices of the target group. The core product categories would remain the same, however, plans are to modify them with different silhouttes. Products like crop tops, tie tops and bell sleeves will be seen in stores in the times to come. In terms of retail expansion, the two brands are aggressively expanding their EBOs, MBOs and LFS in other metros and also tier -II and tier -III cities and towns.
Brand Associations: 109°F collaborated with fashion designer Nishka Lulla and launched a vibrant collection featuring jumpsuits, dresses, Nishka's signature twin-sets and more. Bollywood actress Athiya Shetty unveiled the "109°F by Nishka Lullla" collection.
BIBA
Biba, a Punjabi endearment for a young and pretty girl, is a homegrown ethnic wear brand, started by Meena Bindra in 1986 from her home in Mumbai. Soon, the brand started spreading its wings in and around the city as the product's styling and beautiful hand block prints started getting fantastic response from the local communities, including many film stars as well. The retail revolution in the country gave the brand the desired recognition and an opportunity to grow across the country.
Symbolising the strength and the spirit of today's woman, Biba today is the most loved ethnic wear brand in the country. With a prime objective of providing trend setting and fashionable Indian attire, Biba products are available in all three categories of SKD (Salwar Kameez Dupatta), M&M (Mix & Match) and unstitched fabric. What began as a fashionable and affordable line remains the brand's ethos today: fashion at affordable price.
Milestones and Successes: Biba pioneered Bollywood merchandising with the film, Na Tum Jano Na Hum, in 2004 and covered ten more projects, including blockbusters such as Devdas, Hulchul, and Baghban. The brand was also the first to introduce I-shop concept with Shoppers Stop.
Images Group has awarded Biba as the 'Most Admired Women's Indian Brand' on several occasions and the brand has also received 'The Best Indian Wear Brand' from Shoppers Stop, Myntra, Youth Marketing awards to name a few. Meena Bindra, its founder and chairperson has been awarded 'Lifetime Achievement Award' by CMAI and Franchise India for her contribution to the apparel industry.
Target Consumer: Biba's wide range of collection caters to all age groups starting from 18 to 45 years. The popular demand from its avid patrons has led the company to introduce Biba Girls, a dedicated range for kids between 2 to 12 years.
Product Basket: The current product portfolio includes SKD (Salwar Kameez Dupatta), ethnic mix-and-match, kurtas, palazzos, leggings, skirts, unstitched pieces, etc. Its SKD and mix-and-match are the highest contributors to the overall sales.
International Markets: It plans to offer online delivery to a few international markets.
Omnichannel Presence: It has started Biba home delivery from its stores. This is an initiative taken to avoid any sale loss. Customers have the option of booking garments that they don't find their size in or any particular style online from the store. These garments will be delivered to their doorstep in 48 hours. This is a great initiative and it will enhance the brand's omni channel presence.
Chemistry
A highly reputed manufacturer whose rich expertise spans across 35 years, Chemistry Design Limited eventually went on to specialize in women's and girls wear. The brand has been exporting women's wear from the early 1990s, supplying to top international brands like Zara, Pramod, Quicksilver, Roxy, DKNY, etc. In the early 2000s when the quota regime was being abolished, the company decided to venture into the domestic market with the brand Chemistry. The launch was modest, with just just one store, yet the brand came into prominence because of its unique products and the store count escalated to 4, in the very the first year of the debut. Today, Chemistry has 40 exclusive brand outlets.
The brand also has also developed a series of sub categories to the core brand -- Chemistry Girl, which targets the age group of 7 to 14 years, and a mass market brand called CHM. Chemistry plans to double its business in the coming 2-3 years from its current turnover of Rs 70 crore.
Target Consumer: Chemistry primarily targets the 20 plus young women who is newly married, or just has started working or has just become a mother and is very body conscious.
Product Basket: Chemistry has dresses, tops, jumpsuits, bottoms, leggings, jeggings, denims, shorts, skirts and layering pieces like cardigans, jackets. It also has accessories like bag, shoes, sunglasses etc., in it's retail kitty.
Price Points: Average price point for top-wear would range from Rs 1,100 and go upto Rs 2,400, with the sweet spot being around Rs 1,500- Rs 1,600. Dresses are available from Rs 1,800 to Rs 4,000.
Deal Jeans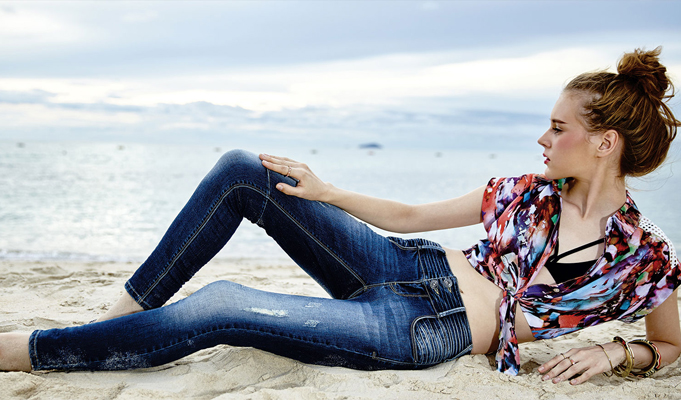 Deal Jeans are a fashion empowerment that a woman uses, to bring out the most defining aspect of her personality. Deal Jeans started off with formal wear for women in the year 2000 and gradually shifted its focus to designer denims. Denims were rare and not focused much by brands in those days. With added consumer demands, the brand introduced denims for girls (kids) and when demand rose further, it introduced upper wear for women and girls in 2008. Today, the brand is positioned as a popular brand for casual wear and designer denims, and excellent fits and diverse international styles add to its perfection.
Milestones and Successes: Deal Jeans takes great pride inhaving won prestigious awards in garment industry such as: • Quality Brand India Award2016-2020. • National Industrial ExcellenceAward 2016. • Best Ladies Western Wear Brandin 2015 Award by CMAI. • Reliance Trends' Images BestPerforming Women Wear Brand in 2014.
Target Consumer: The brand's core target is women between 18 to 35 years of age. These women are mainly fashion seekers with a lot of style, attitude and flair.
Product Basket: It offers 18 product categories namely, denim, dungarees, tops, dresses, jeggings, skirts, blazers, jackets, sweatshirts, shirts, tunics, shorts, trousers, jumpsuits, etc.
Desi Belle
Desi Belle was launched in 2010 by Re-Source World Exim to fulfill the need of ladies fusion wear. The brand was conceptualized with the idea of evolving the way women dress in India. The romance created using western/euro silhouettes, fashion right prints and themes paired with reinvented Indian styles makes it the most desirable brand globally. The mantra is to create affordable fashion for the ageless and self-confident women.
Milestones & Successes: The brand has witnessed rapid growth. Within a short span, it has become a pan India brand. Soon, it will launch its western wear brand, Miss Desi Belle.
Target Consumer: The brand targets ladies who are fashion inclined.
Product Basket: The product range comprises both western and Indo-western styles. It offers tops, tunics, kurtas, maxidresses, palazzos, pants, leggings, skirts, culottes, etc.
Omnichannel Presence: Desi Belle is available across all types of retail formats such as exclusive stores, multi-brand stores, large format stores, e-commerce portals as well as distribution network. According to the brand, every business channel have its contribution to the business.
Indian Ink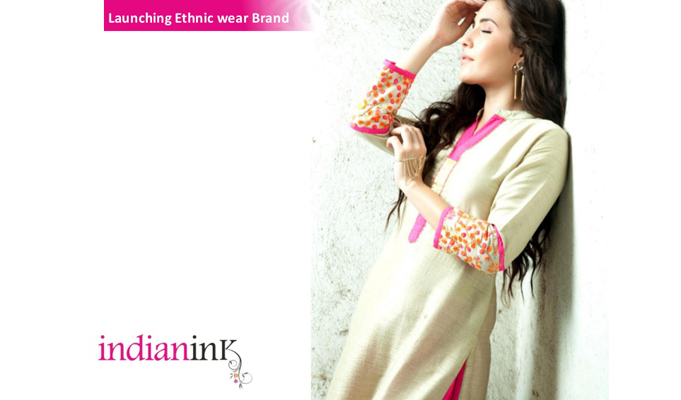 The ethnic wear brand, Indian Ink was launched in 2015 by Suditi Industries to capture the growing women's retail sector in India. Founded in 1991 as a processing plant, Suditi Industries, over the years has grown in both size and scale. Today, this industry boasts of a complete garment set-up with knitting, dyeing, printing, finishing and garment departments. This also allows them to control all the processes in the value chain, thus increasing its ability to provide standardised good quality products. Similarly, certificates like the ISO 9001: 2000, GOTS and OEKO TEX S-100 strengthen its reputation in the textile industry and reiterate the mantra for professionalism and high standards.
Target Consumer: Indian Ink's core target customers are women between the age group of 18 to 35 years. They can be students, homemakers, working women, etc.
Product Basket: The brand offers churidar-kurta-dupatta (CKD), salwar-kurta-dupatta (SKD), kurtis, tunics, tops, shirts, dresses, pants, palazzos, leggings, dupattas, etc. Its top selling product is mix-and-match combo (kurti and leggings).
Omnichannel Presence: The brand believes in being omnipresent and be available at all the channels where its customers expect it to be. Furthermore, distribution, e-commerce and multi-brand outlets are helping Indian Ink in multiplying the brand's turnover.
Juelle
Formed in 2009, Juelle is a casual women's wear brand. Juelle has created a new era in women's wear market within a very short span of time since its launch in the Indian market. The brand provides high-end fashion to Indian women based on traditional and international trends. It's collections are synonymous with femininity, fun and funky. The brand is known for offering designer quality knits along with the updated trends so that it's costumers never fail to make a striking statement.
Target Consumer: Juelle is a young, trendy and fashionable women's wear brand. It is the most popular among women and girls in the age group of 18 to 35 years.
Product Basket: Currently, the brand offers tops, sweatshirts, sweaters, coats, jackets, dresses and gowns. Amongst all, its winter wear tops and sweatshirts are the most selling products. Furthermore, sweaters and sweatshirts are its core product range.
Retail Mapping: Currently, the brand's retail business is purely based on multi-brand outlets. It has a strong brand recall in upper part of north India as well as in the country's middle-east regions. According to the brand, metros are comparatively saturated these days with the intrusion of big international brands. Whereas in tier -I and -II cities, the thrust for fashionable brand is still alive. The purchasing power of people in these cities has increased and it is easy to position a brand in these area.
Meanwhile, online retail is a new medium for the Indian consumer. It has achieved huge volumes and turnover in the last few years. But still, the brand feels that it is majorly a discount segment where the net profitability to a manufacturer or a retailer is not visible or not present at the moment. It is waiting for the market to mature and the discounts to settle in order to have a feasible form of retail channel.
Latin Quarters
Latin Quarters is a premium fashion brand that has represented style and quality since its inception in 2006. It is a story of enduring passion, inspired by global trends, art and intimacy of boutiques. The brand always had the best customer offering in each and every market. It delivers premium quality and incredible value in categories spanning fashion apparel, accessories and handbags for style conscious women. Currently, the brand retails through 145 locations, of which 17 are exclusive stores and 128 are department stores like Shoppers Stop, Central, Kapsons, spread across 60 cities all over the country. It is also available at its own e-commerce website and at Myntra, Jabong, Amazon and Flipkart.
Milestones & Successes: It received the "Best Brand of the Year" – Women Western Apparel category at Shoppers Stop, Pinnacle Awards, 2014.
Target Consumer: Latin Quarters is positioned as a premium women's western wear brand. It caters to the women of upper-middle and an elite class aged between 25 to 45 years with disposable income to spend and an awareness of international fashion.
Product Basket: The collection comprises basics to evening dresses and winter wear. The price bracket varies between `999- `6,500. Its top selling range in summer are dresses and in winters it is jackets.
Mohey
Mohey, a range of celebration wear for women was launched last year (2015) by Vedant Fashions Pvt. Ltd., which also owns the brand, Manyavar. The label is backed by years of collective experience, values and passion. Founded with the core Manyavar values, each piece of lehenga, saree, suit and gown is handpicked for its unmatched signature. The brand is available at 40 exclusive Mohey stores. It has plans to reach 5,00,000 sq.ft. Of retail space across India and abroad by 2020.
Milestones & Successes: 2015: Mohey was launched with a store in Karol Bagh, New Delhi. 2016: First exclusive flagship store was opened in Lucknow (Hazratganj). 2016: New Jersey store was launched for both Manyavar and Mohey. 2016: Signed Bollywood actress Aditi Rao Hydari as the brand ambassador for Mohey.
Target Consumer: The core customers are women. The brand focuses on celebration wear for women including teenage girls and middle-aged ladies.
Product Basket: The brand offers a wide array of lehengas, sarees, suits and gowns.
Domestic Retail Expansion Plans: It aims to reach 5,00,000 sq.ft. of retail space across India and abroad by 2020.
Monte Carlo
Monte Carlo introduced a bold and energetic 'alpha female' range in its women collection in 2006. The brand was launched in 1984 as signature brand by Oswal Woollen Mills, and completely transformed Indian garments. The brand's tagline 'it's the way you make me feel', is an expression perfectly reflecting the love, warmth and care that Monte Carlo has always delivered ever since its inception.
Target Consumer: The brand targets men and women. It also offers premium styling range for tweens between 9 to 14 years under Tweens Monte Carlo brand.
Product Basket: The women range includes tops, tees, t-shirts, shirts, kurtis, denims, dresses and shorts. For men, the collection includes a variety of jeans, denim shirts, t-shirts, tees including a wide range of track suits, Nehru jackets, lounge sets, bermuda sets, individual lowers and trousers. The 'tweens collection' aimed at young boys and girls, is divided into the several themes – indigo ocean, world traveler, sporty rugby's, cut & sew and pattern prints.
Omnichannel Presence: Monte Carlo's products reach the end user through different channels like exclusive brand outlets, multi-brand outlets and large formats stores. Its products are available online, retailing through its dedicated website www. montecarlo.in and is also available on other leading e-commerce portals such as Jabong, Myntra, Snapdeal, Amazon, etc.
NOI
Launched in 2003 by Krislon Group, NOI was conceptualised keeping the need of the modern Indian women in mind. The brand embraces multi-cultural backgrounds with a fresh perspective on feminity and tailoring. It strives to add various possibilities of everyday clothing in a new way with a collection that adds freshness and newness to the wardrobe. Moreover, the Krislon Group was established in 1971 and has made its presence felt in different industry segments in national as well as international markets.
Milestones & Successes: NOI has many awards to its credit, the most prestigious being 'The emerging brand of the category for the year 2013' by India Fashion Forum in Mumbai.
Target Consumer: Its core customer is 23- 40 years old, financially independent women who love being fashionable. They are modern yet rooted, and can effortlessly switch between western and ethnic wear. NOI is all about bringing the international fashion at an affordable price. Its clothes are trendy and customised for Indian body-type, giving women the sense of easy glamour. It is subtle and thoughtful in its designs and that manifests into the detailing in its clothing.
Product Basket: NOI aims to be the complete wardrobe solution provider for women in the category. It's collection currently comprises tops, tees, shirts, jackets, tunics, dresses, palazzos, culottes, skirts, jeggings and leggings. Apart from this, it also offers accessories like jewellery, handbags, scarves and stoles.
Numero Uno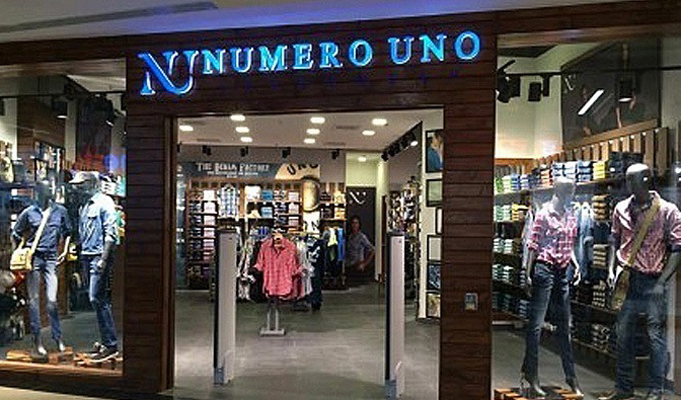 Numero Uno traces its links back to the 80s when denim started making its presence felt in the country. Inspired by these changing trends, the fashion-savvy Indian youth aspired for a pair of denim. Meanwhile, not many national brands offered the same and international brands were out of the reach of masses. This marked the entry of Numero Uno jeans wear in India. Today, Numero Uno is the most admired brand in jeans wear in the country. It is well present in almost all the parts of North India, alongside its steadily increasing presence in Maharashtra, Karnataka and Tamil Nadu.
Women's Wear Profile: It has been more than two decades when women's wear was introduced by Numero Uno. Consequently, introduction in different categories in women's wear range has brought progress to the brand.
Women's Wear Share: According to the brand, 20 percent of its share comes from the women's wear. The women's wear segment has always been dominated by fashion. While, men's wear has always abided by trends but they were slow moving, very conservative and had very little to do with the fashion cycle.
Milestones & Successes: The brand has received DFU Publication's Inside Fashion Brand Award for excellence in retail performance in women's wear under western casual category.
Target Consumer: Numero Uno is constantly defining new fashion trends catering to consumer preferences. It targets consumers in the age bracket of 18-35 years. Primarily, a youthful, trendy and fashionable woman who does not compromise on quality, fit, design and comfort is its core customer for women's range.
Product Basket: During summer season, the product range comprises t-shirts, shirts, dresses, trousers and denims. Shirts, t-shirts and denims are its best selling range during this period. In winter season, it drifts to outerwear such as jackets, sweatshirts, sweaters, flat-knits, trousers, denims and dresses. The most selling range is jackets and denims during this period.
Retail Mapping: In Numero Uno, the business between men's and women's is 80:20 ratio, where 20 per cent is the contribution from women's category. It has strong presence in online market with major e-commerce players like Myntra, Jabong, Flipkart, etc.
Retail Expansion Plans: The brand plans to increase its geographical reach, especially in South and East India.
Omnichannel Presence: Presence in online market places, large format stores, multi-brand outlets and company-owned stores makes it well present in Omnichannel.
Oner
Oner, as a brand, marked its presence in 1995 as an exclusive winter wear brand for women. Later, the brand developed into an all-season brand providing complete wardrobe solution for the modern day woman. The brand, well known for its commitment to sustainable fashion, has also had great success with its conscious collection that extends to include party wear outfits to all-season wear. The brand was launched by Sarjeewan Knitwear. It is an apparel company established in 1956 in Ludhiana. The company initiated with specialisation in hosiery products with state-of-the-art machinery producing winter wear segment in India.
Target Consumer: The brand focuses on the middle and upper economy class, providing them the latest western fashion at value for money.
Product Basket: Oner primarily offers women's complete upper wear range. Knitwear forms the core of its product line. The brand specialises in a complete range of winter wear including jackets and coats.
Retail Mapping: Oner has a strong brand presence in the domestic markets with a market base of more than 800 A+ category retailers, which also include multi-brand outlets across the country. The brand is widely available at large format stores like Shopper Stop, Globus, Reliance Trends, and online platforms like Myntra, Flipkart, Snapdeal, etc.
Domestic Retail Expansion Plans: It is planning to open more exclusive stores across India. Oner is also focusing on non-winter markets like South and West India.
International Markets: It supplies to Middle East and CISR countries.
Spykar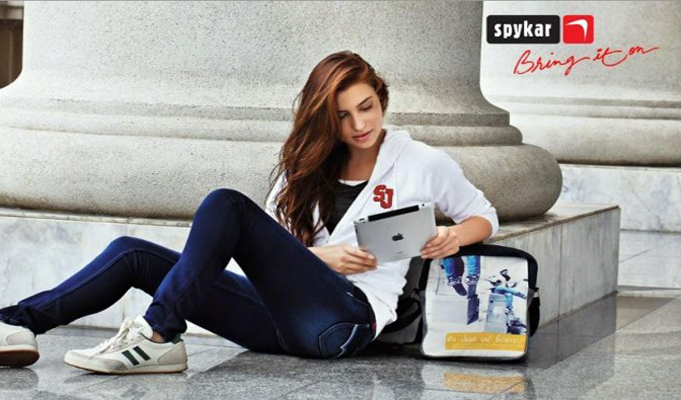 Established in 1992, Spykar has evolved from a leading fashion jeans wear brand into a lifestyle brand. Keeping pace with the fashion dynamism, the brand at every point epitomises global fashion and is a beacon of effortless style. With an elaborate experience of over two decades and an extensive insight into global fashion trends across markets, coupled with sharp business acumen, Spykar has been synonymous with aspirational fashion and has emerged to be the most preferred choice due to its quality and new age product lines.
Women's Wear Profile: Today, western wear is more accepted by the society as everyday wear. The comfort and the style factor encourages more women to opt for western wear. Also, inhibitions are reduced considerably among women when opting for western wear.
Women's Wear Share: According to the brand, women's wear contributes to 12 percent of the overall sales. And the brand wants to increase this contribution to 30 per cent.
Milestones & Successes: As per a survey conducted by IMRB in 2015, it found that Spykar is positioned among the top three in the following categories – Most Recommended Brand, Top of the Mind Recall and First Choice of Jeans Brand. According to a leading daily, it is a matter of pride that a truly homegrown jeans wear brand stands tall shoulder-to-shoulder with the top international brands in the country.
Target Consumer: The brand targets young urban women in the age group of 18 to 30 years. Its women patrons appreciate fashion and have high aspirations. These women like contemporary style of fashion and seek freedom of expression.
Product Basket: Spykar is an iconic Indian brand, which houses jeans wear and has strong hold over denim. The product range comprises denims, shirts, t-shirts, non-denim bottoms and tops. It also offers accessories like belts, socks, perfumes, deodorants and bags.
Retail Mapping: As an extension to physical outlets, Spykar clothing and accessories are now available online at www.spykar.com.
Vamas
Vamas is a pioneer and one of the country's leading manufacturer of ready-towear designer blouse segment. The brand's journey started in 1960s with a matching store and has since, evolved. With a vision to provide customers with ready-to-wear designer blouses, Vamas came into existence in October 2009. From the age of 'first saree and then blouse' to 'first blouse and then saree', Vamas has been a trendsetter.
Target Consumer: Its core target consumers constitute of women, who are more than 15 years of age and belong to middle to higher income class.
Product Basket: The brand's product range consists of saree blouses, cholis, crop tops and jackets.
Retail Mapping: Vamas is present all over India, South being its strongest market. It has its own website www.vamas.in and is also present through leading portals like Flipkart, Amazon, Snapdeal and many more.
International Markets: Its international business comprises distribution to leading saree stores in USA, Canada, UK and others.
W
Launched in 2002 by TCNS Clothing with an aim to provide fashion in a modern retail environment to the Indian woman, W opened its first store in Delhi. W appropriates the mental mindscape of the contemporary urban Indian woman – a sensible confluence of Indian and western sensibilities. W is also the pioneer in introducing the concept of 'mix-and-match' in retail. The brand succeeded in transforming a traditional ethnic wear segment into Indo-fusion wear. In 2015, it opened around 40 new stores, reaching a total of 230+ stores, the highest for any women's wear organisation in the country.
Milestones & Successes: While W has been a much celebrated brand since inception, recently it received the 'Images Most Admired Fashion Brand of the Year' award in 2016 and 2015; 'Images Most Admired Retailer' for digital marketing campaign; 'Images Most Admired Retailer' for turnaround story; 'Retail Marketing Campaign of the Year' for unlikeboring campaign; 'Retail Marketing Campaign of the Year' for unusuals campaign; and 'Best E-retailer of the Year'. It also received 'Best Women's Ethnic Wear Brand' by Myntra in 2015; Shoppers Stop Pinnacle Awards 2015, Reliance Trends Best Performing Partner 2015 and Asia Retail Summit Retail Marketing Campaign of the Year 2015.
Target Consumer: Its core audience lies in the age group of 25 to 35 years. It's customers belongs to SEC A and B segments. According to the brand, W woman is bold, trendy and unafraid of being different and standing out. She is quintessentially Indian, but with a global outlook. She respects traditions, but is not ritualistic. She is independent – a working woman, basically financially independent who makes her own decisions and does not seek approvals.
Product Basket: The brand provides its customers a full wardrobe solution with different product ranges in the market. It offers diverse merchandise like kurtas, kurtis, palazzos, pants, culottes, churidars, skirts, jackets, gilets, tops, office wear and drapes. These products can be used as day-or-work wear, festive wear, occasion wear, fusion wear, etc.
Retail Mapping: The brand is retailed through more than 230 exclusive brand stores across metropolitans and key tier -I and -II cities. It also has a presence in over 900 multi-brand outlets with over 550 key accounts pan India. Its channel partners include Shoppers Stop, Lifestyle, Central, Reliance, Max, Pantaloons, etc. It is also available on Jabong, Amazon, Snapdeal, Abof, Flipkart and Myntra.
Domestic Retail Expansion Plans: The brand has plans to expand to new markets and untapped geographies and deeper penetration into tier -II and -III cities. Apart from this, it will also focus on opening strategic stores in key markets in existing cities.
International Markets: This year, it expanded its offerings to international clientele through stores in Sri Lanka and Mauritius. Witnessing tremendous response in Mauritius and Sri Lanka, the brand has plans to add more stores in near future.
Omnichannel Presence: W Genie is a simple and sleek sales executive app Omnichannel solution which enables sales executives to access central warehouse in real time and book orders according to customer requirements. It is a cross device solution which works seamlessly on desktop, mobile, tablets etc., with multiple users. It also resolves loss of sale issue due to size unavailability of required products through an online mode. The order can be placed within three clicks. The app is present across all stores and is equally impacting sales and customer experience.