The global apparel retail industry is big not only in terms of its consumer base, but also in numbers, brand players and influencers. Statistically speaking, the industry's value in 2015 was US $1,377.5 billion – a 3 per cent rise from 2014 – and the CAGR forecast between 2014 to 2019 shows 4.6 per cent rise.
An industry this big is bound to have leaders – retail giants, powerful public companies. This year, Forbes brought out a list of the world's biggest apparel companies of 2016 on the basis of the numbers generated during a 12-month period. Indiaretailing Bureau has compiled a list from Forbes' original list of apparel giants successfully operating in India. Here's a look...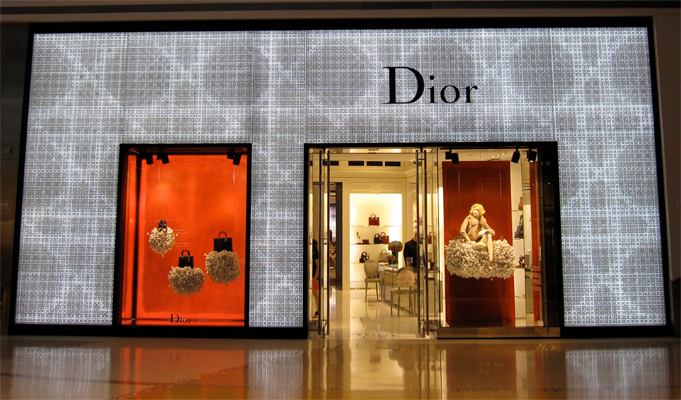 This French luxury goods company offers fashion, accessories, and fragrances for both men and women. As per the Forbes list, this luxury brand is the biggest apparel company as of May 2016 with US $41.2 billion in sales, US $1.7 billion in profit, US $68 billion in assets and a market value of US $31.4 billion.
In India:
Dior brought French couture to India in 2006 and offers a variety of products to its Indian customers that includes handbags, perfumes, sunglasses, and much more apart from apparel. Currently, Dior has two boutiques in New Delhi and Mumbai and also authorised stores in some Tier I cities.
Nike
During the survey period of 12 months, this global sportswear giant earned more than US$ 32 billion in sales including US$ 3.8 billion in profit. Nike's asset value is US$21 billion and its market value is US$ 100.1 billion. The company also released its financial results for the first quarter ended August 31, 2016 and it already shows double-digit, currency-neutral revenue growth internationally.
During this first quarter the revenue of Nike rose by 8 per cent to US$ 9.1 billion.
In India: Nike entered the Indian market in 1995 through a licencing agreement with a trading firm and at present the brand is present through single as well as multi-brand stores.
However, the company recently trimmed 35 per cent of its stores in India to cut losses leaving them with approximately 200 stores in the country.
Zara
Spanish brand Industria de Diseno Textil, or Inditex for short is known for its fast fashion brand Zara. Zara earned US $23.1 billion in sales, US $3.2 billion in profit, has assets worth US $18.8 billion and a market value of US $103.2 billion as per Forbes.
Recently brand witnessed an 8 per cent rise in the first-half of 2016 due to a surge in garment sales around the globe. The company reported that during the six months' period between February to July 2016, its profit rose to US$ 1.4 billion.
In India: Zara is a prominent brand that opened its first store in 2010. In five years, it has opened 17 stores in major Indian metro cities and has the distinction of being the first apparel brand in the country to cross the US $100 million sales mark in this short time. The average sales per store in India is Rs 45 crore annually.
H&M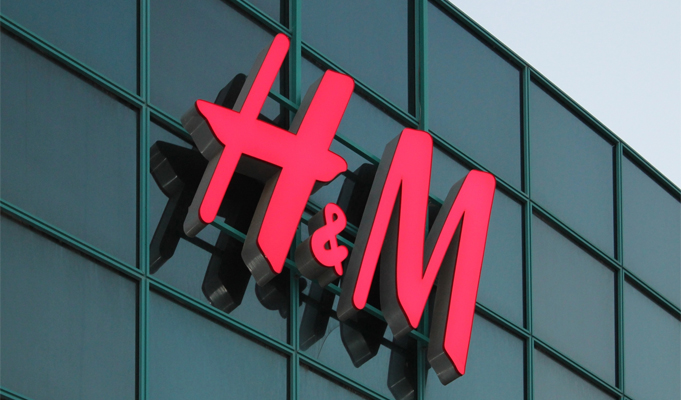 Another fast fashion world leader doing spanking business in India is Swedish company H&M. It earned US $21.7 billion in sales, US $2.3 billion in profit, has assets worth US $10.3 billion and its market value (April 2016) is US $60.8 billion.
However, the company reported 17 per cent drop in profit during the second quarter because of limited demand for spring clothing line of H&M in Europe due to unreasonably cold weather.
In India: H&M arrived in India last year and has already opened nine stores around the country including five in Delhi-NCR. The retail giant is looking to increase their store count to 13 by the end of 2016. H&M also sees a lot of potential in Tier II and Tier III cities and believes online presence is a natural extension of the business.
Kering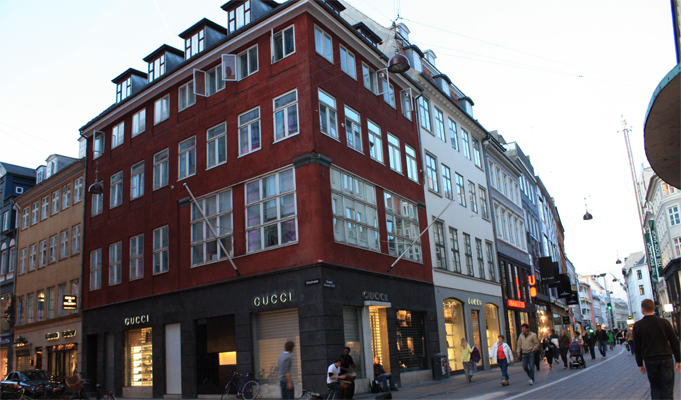 This is a French luxury goods holding company that owns 20 luxury apparel and accessories, and sports and lifestyle brands. This company has its presence in 120 countries around the world and owns Gucci, Saint Laurent, Balenciaga, Christopher Kane, Stella McCartney, Dodo, Jeanrichard, Qeelin, Bottega Veneta, Alexander McQueen, Brioni, MCQ, Boucheron, Girard-Perregaux, Pomellato, Ulysse Nardin, Puma, Volcom, and Cobra.
By April 2016 Kering recorded US $12.8 billion in sales, US $708 million in profit, US $25.9 billion in assets and a market value of US $21.5 billion.
In India: Kering is prominently present through Gucci and Puma. Gucci entered India in 2009 as a joint venture and as of April 2014, with the opening of their Kolkata store, this luxury brand got its sixth store in India.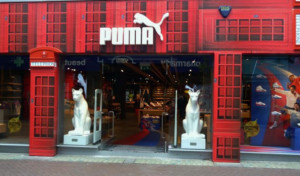 Puma entered India in the year 2002 and currently, its footwear, apparel, and accessories are in high demand. Recently, this brand also bought out the stake of their India partners to become fully owned subsidiary of its parent company.
Puma also expanded its award winning retail concept "Forever Faster" and opened a store covering 4,800 sq ft spread across three floors in New Delhi. Going forward, it has extensive expansion plans including planning to open stores in Tier II cities of India
Adidas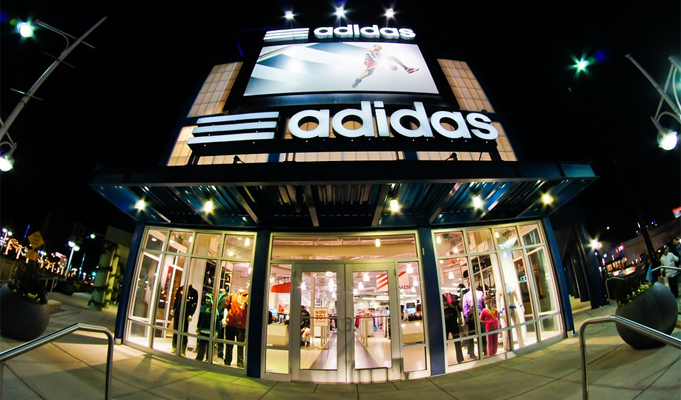 Forbes says Adidas made US $11.8 billion in sales, US $739 million in profits, US $14.5 billion in assets and has a current market value of US $25.2 billion. Also, this year post the second quarter, Adidas raised its 2016 sales forecast for the fourth time after reporting 21 per cent rise in sales.
In India: Adidas – along with Reebok – has 40 per cent market share in the sportswear category in here. Last month, Adidas got Government approval to operate fully-owned single-brand retail stores as well as cash-and-carry wholesale businesses under a single entity in India.
In terms of expansion, Adidas plans to open 30-50 company-owned Adidas stores in large cities by 2020.
About the Indian market, Managing Director of Adidas India, Dave Thomas said that, "India is a key market for us, and we are fully committed and focused to winning market and mind share in the key cities of the country."
VF Corporation
This American company owns more than 20 brands including Vans, Timberland, The North Face, Lee, Wrangler, Nautica, Riders by Lee, Eagle Creek, JanSport, Eastpak, Kipling, Lucy, Napapijri, Reef, SmartWool, Rock & Republic, Bulwark, Horace Small, Majestic, and Red Kap.
It has stores in multiple countries and according to Forbes earned US $12.4 billion in sales, US $1.2 billion in profit, US $9.6 billion in assets, and has a market value of US $27.1 billion (data up to April 2016). In India: The Indian subsidiary of VF Corp is VF Sourcing India Private Limited and has its prominent presence through popular brands like Lee, Wrangler, Vans, Nautica, and The North Face. These brands have exclusive stores in malls and high-street areas in Tier I and some Tier II cities in India.
Swatch Group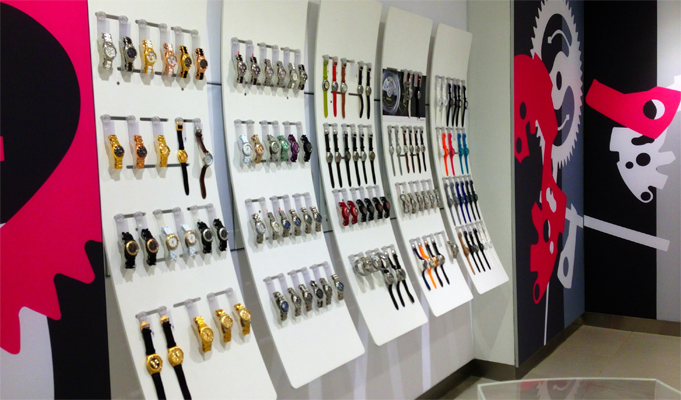 Known for its luxury watches and exquisite jewellery, Swatch Group is reported to have earned US $8.8 billion in sales, US $1.1 billion in profit, US $13.3 billion in assets, and has a market value of US $18.6 billion. Despite these numbers, 2016 has been a rough year for the company as it reported a 54 per cent decline in its first half profit.
In India: Swatch – a popular brand among the urban fashionistas in India – forayed into the market in 1998. Brands under Swatch Group – Rado, Omega, Tissot to name a few – have exclusive stores, authorised sellers as well as individual target buyers.
Gap Inc
Another American apparel behemoth that has a strong global presence is Gap Inc. As per Forbes, by April 2016, Gap's numbers were: US $15.8 billion in sales, US $920 million in profit, US $7.5 billion in assets and US $9.5 billion in market value. A recent company report unveiled that Gap Inc's net sales for a four-week period ending on 27 August, 2016 saw a decrease of 2 per cent from the net sales figure of the same period of 2015.
About the future commitment of the company Chief Financial Officer of Gap Inc., Sabrina Simmons said, "While we are pleased with the continued progress of Old Navy, we remain focused on improving results across our global brands."
In India: The first Gap store opened in India last year but the brand has mushroomed with multiple stores around the country. In India, Gap partnered with Arvind Lifestyle Brand Limited, a subsidiary of Arvind Limited one of India's largest textile companies to venture into this highly potential market.
Hermes International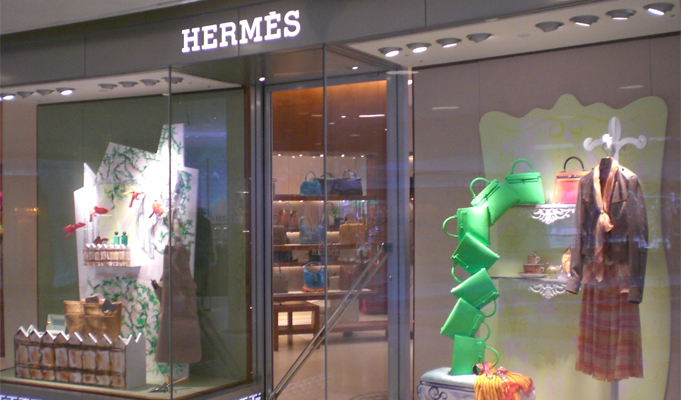 This French company has earned US $5.4 billion in sales, US $1.1 billion in profit, US $5.6 billion in assets and has a market value of US $36.4 billion (April 2016). This month, Hermes International announced that its net profit for the first half of 2016 rose by 13 per cent as compared to the net profit during the same period of last year.
In India: Hermes is one of the first companies that introduced the concept of high street outlets. At present, it has two stores in India, one at Horniman Circle in Mumbai and the other at The Oberoi's in New Delhi.
PVH Corp
This American company owns some of the world's most popular brands  including Tommy Hilfiger, Calvin Klein, and Arrow. The company's worth for the period of 12 months ending 22 April 2016 was US $8 billion in sales, and US $572 million in profit. It accumulated assets worth US $10.7 billion and its market value was US $7.8 billion.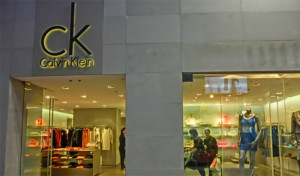 In India: PVH Corp has presence through leading brands Tommy Hilfiger, Calvin Klein, and Arrow. Tommy Hilfiger entered India around 12 years ago and at present has 200 selling points, including 97 exclusive stores. As per the recent development Tommy Hilfiger received Foreign Investment Promotion Board (FIPB) approval to operate its stores as well as start e-commerce in India.
Michael Kors Holdings
Known for luxury fashion products, Michael Kors Holdings earned US $4.6 billion in sales, US $845 million in profit, has assets worth US $2.5 billion and a market value of US $9.3 billion in the 12- month period ending April 2016. Unfortunately, in the month of August, 2016, the company reported that it experienced a bigger than expected drop in its quarterly comparable store sales.
In India: Michael Kors stores are present in New Delhi, Mumbai, Bangalore, and Kolkata and its collection includes apparel, accessories, watches, footwear, eye wear and fragrances. Under its signature Michael Kors Collection and Michael Kors labels, the company offers a luxury fashion experience to its customers.
Burberry
This UK company made it to the list with US $3.9 billion in sales, US $542 million in profit, US $3.2 billion worth of assets and a market value of US $8 billion during a 12-month period ended April 22, 2016.
In India: This iconic British brand offers men's wear, women's wear, kids wear, accessories, beauty, and fragrances products and it first opened its store in New Delhi in 2013. At present, it has its store in Bangalore, Hyderabad, and in Mumbai apart from Delhi. This brand is also quite active on web and mobile platform making it accessible for larger consumers.